After the conclusion Season 1, many Star Wars fans are curious whether the Book of Boba Fett will get a second chapter. With the return of the legendary bounty hunter to the Star Wars universe, audiences were treated to a fresh and exciting take on the iconic character.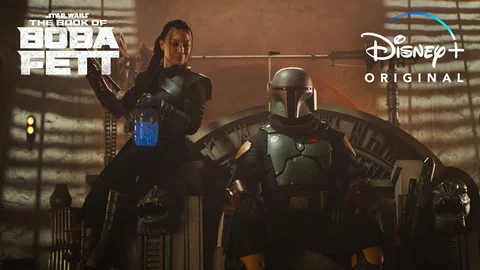 Boba Fett made a surprise appearance in the second season of The Mandalorian, and only a few weeks later he got his own series "The Book of Boba Fett". Obviously, people are wondering if there is a sequel planned for this series that debuted on Disney+ in late 2021.
With Disney+ investing heavily in original Star Wars content, it would make sense for them to capitalize on the popularity of Boba Fett by adding an additional chapter to "The Book of Boba Fett".
However, nothing has been confirmed yet. Only time will tell if we'll get to see more of this iconic character in action.
The Book of Boba Fett Season 2 Is Still Possible

By now, a second season of the Boba Fett series has neither been confirmed nor denied, which leaves theoretical potential for a sequel. However, The Book of Boba Fett never became as popular as The Mandalorian and a lot of Star Wars fans were not very happy with the series, considering it nice to have at some points, but overall unnecessary.
But in an interview with "The Mandalorian"-star Pedro Pascal recently published on the official Star Wars website, there is a possible hint that could point to a second Boba Fett season. The text refers to Djarin's "surprise reappearance in the first season of The Book of Boba Fett".

This is definitely interesting – if it's a one-season-series, why would you explicitly talk about season one and not just use the series' name? Of course, this is just speculation at the moment. But a second Boba Fett season seems not to be clearly ruled out at the moment.
Exploring the Potential of Boba Fett Season 2 In The Star Wars Universe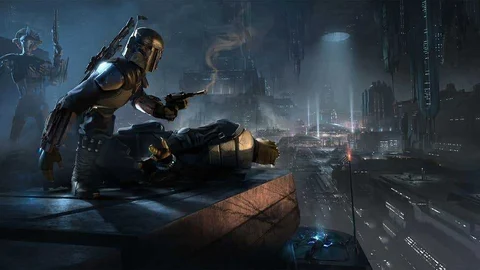 After his iconic debut in the Star Wars universe, Boba Fett has returned to claim his rightful place as one of the most famous bounty hunters in the galaxy. While no announcement has been made regarding Season 2 of Boba Fett, fans are eagerly anticipating what adventures await this beloved character.
One potential storyline for Boba Fett Season 2 is exploring more about his past and how he became one of the most feared bounty hunters in the galaxy. Viewers could learn about his training with Jango Fett and how he acquired his distinctive armor and weaponry. Season 1 already included flashback scenes, showing what happened after he was "eaten" by the Sarlacc.
Another possibility is that we see Boba Fett take on new bounties or join forces with other characters from Star Wars lore. Also another crossover with The Mandalorian series would make sense here, since both series are set in the same time.
Regardless of what direction they take, there's no doubt that a lot of fans would be excited to see more of Boba Fett's story unfold. And with advanced CGI technology available today, it's possible that viewers will get even more action-packed scenes featuring this beloved character than ever before.
Overall, it seems like there are countless possibilities for where The Book of Boba Fett Season 2 could go. Whether he continues to be a formidable force within the bounty hunting world or becomes embroiled in new conflicts within Star Wars lore remains to be seen.
This article contains affiliate links which are marked with [shopping symbol]. These links can provide a small commission for us under certain conditions. This never affects the products price for you.