They Canary Islands do not only offer some of the most beautiful places in nature and a relaxed, balanced way of life. No: They have also become a hub for Gaming- & Animation-companies and their young, talented employees.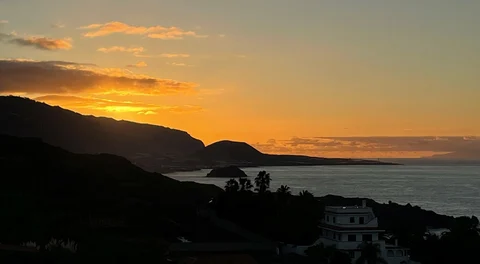 When we as gamers are asked whether we'd rather work or play, the answer is usually pretty clear. We'd rather start the next round of Fortnite, play FIFA with our (inferior) homies, or hit the next highlight play on our main.
The only problem is that we also want new skins, new games, hardware, and sometimes even things like food and a roof over our heads. Money has to come from somewhere and if we don't want to live with our mom in the attic, we need a job.

At some point we all asked ourselves: Where do I want to work? Where can I not only earn a decent buck, but also actually enjoy the job? Work-life balance? Nice people? Topics that are actually interesting to me? Do these even exist?

Well, you are on EarlyGame. In this respect, the topic of gaming should already fit.

If I now tell you that there are jobs for you in gaming studios where you can earn good money, live your creative life, work together with like-minded people in a team including the best work-life balance in the world - and all that in perfect weather - that probably sounds like utopia to you.

Spoiler: It's not. These jobs are reality - on the Canary Islands. But let's start from the beginning.

Maybe you have heard of Riot's Arcane? Of Disney? Of James Bond? These titles have one thing in common: they are produced in the Canary Islands. Many global top studios, production companies and countless smaller publishers are based on Tenerife or Gran Canaria. Loads of the biggest current series, films and games have Canarian DNA.

But why have these islands off the west coast of Africa recently transformed themselves into a stronghold for the media industry, akin to a more relaxed (and better tempered) Silicon Valley?

That's thanks to a group of people who have been working for some time to bring the world's most exciting companies to the Canary Islands. Pablo Hernández and his team at Canarias ZEC have been tasked by the Spanish government with turning the islands into a center for modern entertainment and media. Companies are drawn here due to a multitude of reasons:

The infrastructure on the Canary Islands is miles ahead of that on mainland Europe, in many respects. Thanks to direct access to transatlantic fiber-optic links, the internet connections on the islands are faster than would ever be possible for the rest of Europe. This is of course enormously attractive, especially for companies that communicate and work online on a global scale.

On top of that, the Spanish government rewards companies that are set up on the Canary Islands with extraordinary tax incentives. More than 50% are paid back, which allows the companies benefiting from this to invest the extra money not only in innovation and growth, but above all in young talent.

And this is where you come in: fast-growing companies in the gaming industry are looking for employees from all over the world to strengthen their teams in the Canary Islands. Animation, programming, marketing, all kinds of design, project management, testing, and pretty much any other job you can imagine in the industry are on offer.

"Companies are especially looking for young people with ambitions in the gaming world," says Luis Torres, who leads the young and immensely successful team at Drakhar Studios. The studio has been in Tenerife for 4 years.
They haven't regretted the move from Madrid, their founding city, for a second: "The tax benefits allow Drakhar to not only keep up with older and larger competitors, but in most cases outperform them. This allows us to grow quickly with a creative, young team and land exciting new projects. We cover a wide range of games from Hotel Transylvania to horror games for an older target group - so there is something for all gaming lovers and everyone on the team can work on projects that suit them," says Luis, adding that for him personally, of course, the great quality of life is also a decisive factor. The whole team simply feels comfortable, like one big, constantly growing family with the common interest of gaming.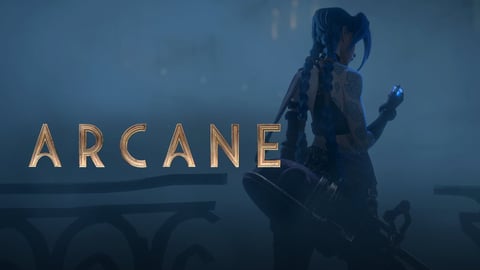 But game developers like Drakhar Studios, No Brakes Games or Rising Pixels are not the only ones to be found in the Canary Islands. We spoke earlier about Arcane: Fortiche, the studio producing for Riot, moved to Gran Canaria from mainland Europe a few years ago.

Remy Terreaux, animation supervisor for the worldwide mega-hit, was originally one of the reasons why the animation company was drawn to the Canary Islands. Very quickly, however, it became apparent that the huge tax incentive, infrastructure and relaxed, warm atmosphere quickly landed a team of the best talent in the entire animation industry on the Canary Islands.
"It's like working with friends, you get along blindly. Everyone is here because they want to create something great together. I came here for my own family, and have now found a second one working on Arcane," says Remy, who is currently leading the Arcane: Season 2 project. On that topic: Fortiche is still looking for new talents for this project, too, who bring experience and know-how from the scene, Remy emphasizes with a wink.

So if you've always wanted to work in gaming, get creative with other young gamers every day on the most exciting projects in the scene, and live on absolutely dreamy islands:


You know where to go.