World of Tanks servers are prone to going down, so here's how to check if they are.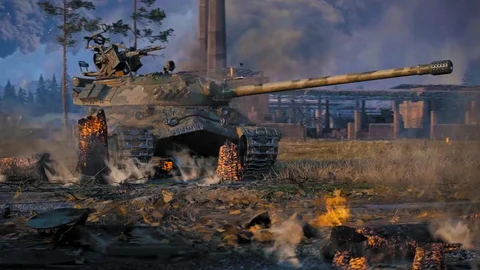 World of Tanks is one of the most popular multiplayer games in the world, as millions of players have taken control of a tank and tried to eliminate other users on a virtual battlefield. The game is considered an MMO, a massively multiplayer online game, so players are always connected to the internet when playing.
As a result, the servers for World of Tanks are extremely important to the current status of the game. If the servers go down, then players won't be able to get online and play World of Tanks. Of course, if players can't get on the game, they will want to know how to check the server status to see if their online issues stem from the servers or their internet.
To see all the ways to check the server status of World of Tanks, check out the guide below.
All Active World of Tanks Codes In April 2023: Get Exclusive WoT Rewards!
Check The World of Tanks Server Status
If you want to check the World of Tanks server status quickly, you can do so in a couple of ways. Both of these ways are technically unofficial sources, but they are heavily reliable by the video game community.
The first method is going to the website Down Detector, which tracks user reports across different games. If you go to the World of Tanks page on this site, then you can see if other players are reporting server issues as well. If other players are not, then you can likely rule that your internet connection is to blame for your inability to get online.
The second method is another website that accomplishes the same goal. This site is called Is It Down Right Now, and it also tracks user reports about the servers and World of Tanks' overall stability.
If either of those websites don't yield you any information about the servers experiencing problems, then you can assume your connection is faulty at the moment.