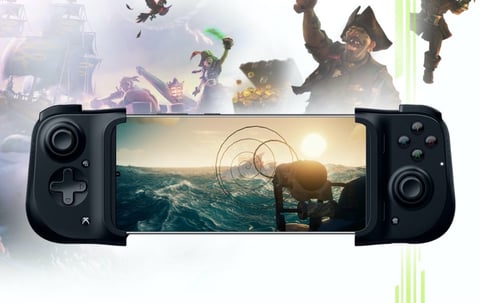 The Xbox Series X and Series S are finally here and chances are you will read the term xCloud more often. What is that anyway and what can xCloud do?
Slowly but surely, Microsoft's next-gen consoles Xbox Series X and Series S are taking their place in the living room at home. As gamers around the globe immerse themselves in the new generation of consoles, they have probably read the name xCloud - but what is that anyway? We'll tell you.
What is xCloud?
xCloud is the name of Microsoft's cloud gaming service, the final version of which was launched on September 15, 2020. It is virtually the Xbox counterpart to similar services such as GeForce Now or Google Stadia, which we have already tested extensively.
xCloud enables you to stream your games from the Xbox One or Xbox Series console family to Android smartphones and tablets. You can enjoy your full games on your mobile devices - mobile gaming 2.0 so to speak.
All you need to be able to use xCloud is
a compatible device
the Xbox Game Pass Ultimate membership
the free Game Pass app for Android
You do not need to own a console to use xCloud. However, Apple users with the iPhone or iPad are currently still excluded from the streaming solution.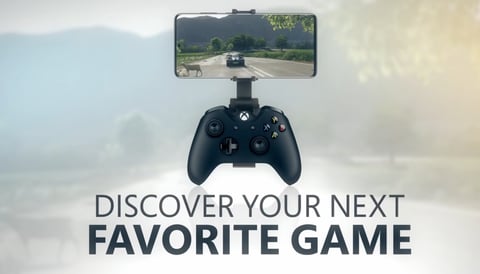 How much does xCloud cost?
Unlike Google with Stadia or Sony with PlayStation Now, Microsoft has decided not to offer xCloud individually. xCloud is only available to subscribers to the Xbox Game Pass Ultimate flat-rate games.
To use xCloud, you must therefore pay €12.99 per month. In return, you will also enjoy additional benefits such as around 100 alternating PC and Xbox games, EA Play, and Xbox Live Gold.
Is xCloud worthwhile?
If you just want to play the latest Xbox games on your smartphone, but don't want to buy a console, xCloud is not worth it. If you already own an Xbox One (or even the Xbox Series X|S), the Xbox Game Pass Ultimate is definitely worth buying.
You can look at xCloud as just a nice bonus that doesn't have any additional costs. Under good conditions (this includes a fast, stable Internet connection) xCloud can impress. Input lag and image quality are on a very good level and doesn't lag behind Google Stadia. However, xCloud - or rather game streaming in general - is not yet recommended for competitive multiplayer titles. In a direct comparison with Google, xCloud has a much larger, more varied and better game line-up.
Let's face it: Why would you ever play mobile games when you can play Gears Tactics, DOOM Eternal, or Forza Horizon 4 on your smartphone?
What do you think about xCloud? Is it a good investment? Let us know on Facebook or Twitter, we would love to hear your opinions! For more gaming news check EarlyGame.
Original article written by EarlyGame's Philipp Briel.