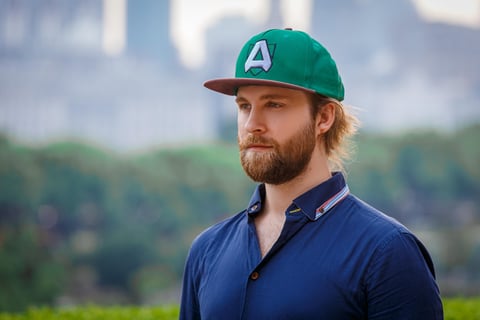 Since COVID-19 put a hold on the regular Dota 2 Pro Circuit in early 2020, forcing the standard tournament format into shorter online cups - and there were many of them. Since March of this year, a span of about 6 months, 9 different online tournaments have been held. It took a toll on many players and organizations, and many top tier European organizations decided they needed to come together to make a change.
Alliance CEO and co-founder Jonathan "Loda" Berg calls it a wild west scenario - Every tournament organizer wanted to host their own tournament, which quickly filled up the player's schedules.
We were about six organizations that started discussions together: We at Alliance, Nigma, OG, Secret, Liquid, and NiP. In the beginning, we just started to loosely discuss things," says Loda. "After a while, an idea was born: We wanted to do more, challenge production, we wanted to step up the game. We were pretty tired of half-serious tournaments where it was unclear what it was going to be all about. Then, we started talking more deeply with a few tournament organizers about how we can do something different, something cooler. We wanted to do something much bigger, something that hadn't been done before as an online tournament. After the break most of us organizations took in June/July, we sat down and tried figuring out how we can make something to replace TI, even though TI is irreplaceable. Epicenter was closest to what we wanted - They saw what we wanted to do, and jumped on our idea.
He also talks about how every organization was on board to help make the tournament the best it could be with content, dedicated media days etc. - Everything to make the tournament as big and unique as it could be.
We wanted all different parts of Dota to work together - Tournament organizers, teams, players, even streamers. It took a lot of time and effort, *laughs* but it was worth it," Loda says. "It was a very positive experience; it's been so nice to collaborate and talk to other organizations. It's been great to feel that we're doing something for the Dota scene.
In August, The International 10 was supposed to be held on Alliance's home turf in Stockholm, Sweden. It was supposed to be the first time ever the event was to be set on Nordic ground, and the first time in a very long time it had been hosted in Europe. For Alliance, the idea of standing in the iconic Globen, in front of their home crowd, became a huge motivation for the organization. Instead, The International 10 was moved to nobody-knows-when. Instead, we got the OMEGA League. A tournament that did not try to be TI, but filled the empty space with amazing, top-tier online-Dota.
"You can't replace TI, of course. But at the same time we've had extremely good games of Dota, and great production. The combination of Epicenter and WePlay has been great, and it's been fun to see that collaboration," says Loda.
While the OMEGA League was great, the players still live in uncertainty following the pause of the Dota Pro Circuit.
I think it has affected us a bit - To kind of have lived in uncertainty. We know that TI will happen - Valve won't take the 34 million and just bail, *laughs*. It's what will happen up to TI. Now we know we will have good things coming up, and it's nice to feel that you have a bit of control. But some of the regions don't have that many tournaments, and they still have to live in that uncertainty. That's why we invited EG and Fnatic for example, because we in the EU want to have them get involved as well - even if Fnatic, in the end, could not make it.
Loda further explains that one can't solely rely on tournament organizers to do all the work at a time like this. The group of organizations that helped create the OMEGA League worked hard to get the tournament up and running and will try to continue work towards creating a healthy scene.
You need to do a bit of extra work yourself, in your region. The organizations that worked together for OMEGA League will continue our collaboration, as long as we see a need for it. There will be tournaments up until the DPC circuit starts again. But we also want to challenge the show. We want to do more, and that's what Epicenter and WePlay did. There's no point to just complain to Valve - You can do something. We think of tier 2 Dota as well, because we're passionate about it. We care about the entire scene, and for it to be healthy.
And now, with OMEGA League Season 2 coming up, Alliance and the rest of the European group of organizations are working to have it as big as the first one.
The goal is of course to have it be as grand as the first one, that's what we're working on at the moment. And we want to have sort of the same collaboration between different parties as in the first season - That was one of the reasons we got such good feedback, and it became such a success. Having different parties work together for the goal of creating a really good, high quality Dota tournament.
Now, Valve has spoken out about its upcoming plans. The anticipation is that the DPC season will resume in the first couple of months of 2021. Until then, Valve says there's at least four third-party events and leagues in the EU/CIS region, three in China and additional ones that are still in the planning stage.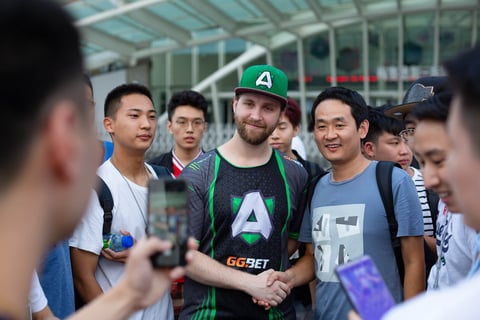 When asked about a "dream scenario" for the next six months, the reality lines up with Loda's dreams a bit.
I mean, I'd love to have a TI! *Laughs* Well, that won't happen in six months. But some really grand tournaments with good teams competing. A good combination of different formats, tournaments that sort of challenges how events look right now, to get an extra special experience while we wait for TI. It would be fun to see some shorter cups like Dota Pit - Beyond the Summit style. Some leagues like the OMEGA League. I also really hope that we can get a LAN at the start of next year, like the first three months. Even if teams from the entire world could compete, I still think it's important to have one. And I think, if everyone works for a better scene, and works together, it can be achieved quicker. I mean, even if online tournaments have been great so far, competing at a LAN is a whole other experience: The atmosphere, the head-to-head… Meeting all the fans!
Loda then thinks of the dream scenario for his own Alliance.
Right now I'm seeing constant growth and progress, and that's also what I'm expecting going forward. We work in a way that other top teams do, which makes me pretty confident on this part. Even though there's no TI, you should strive to be the best anyway.
But this year hasn't been easy for the players. For Alliance, Loda says there have been times when it's been hard to keep the players motivated.
There have been periods, and you notice… When you have too much time to think about things, the insecurity builds up inside of you. But if you have a schedule, you always have a tournament or a bootcamp in front of you, you're too busy to think sort of *laughs*. Most importantly, when there's good Dota games, the feeling of pure competition, you can see that everyone tries their hardest, puts their hearts into it - That's inspiring and gives motivation.
For Alliance, OMEGA League contained ups and downs. Loda explains that the players went into the tournament feeling like they were given a fresh start after the summer break.
When we started, we had a bootcamp, everyone was aligned, and it felt right. But then, when the players returned home, we had a rough period for a while which got frustrating. Players started being less sacrificial for the team, played more individually. We chatted a lot among the team, to try see where their heads were at, to find the fire they have inside to want to move forward. Then, it started being better again. We gave it all, and you could see it during the games. Our players really played absolute top quality during many periods in the games. I'm really happy with our performance in these games - We dared to do our things. I mean, copying others works, but it won't take you all the way. We still have a lot to work on, but it really feels like we're in the beginning of something that will become very, very good.
Be sure to follow Alliance on Twitch, Twitter, Facebook,and Instagram, as well as joining their official Discordchannel. You can also connect with Loda on LinkedIn.
Stay tuned to EarlyGame for more Dota 2 news, guides, interviews, and exclusive content. Check out our YouTube channel for exciting videos, and don't forget the hit the subscribe button and ring that bell, so you never miss a thing.