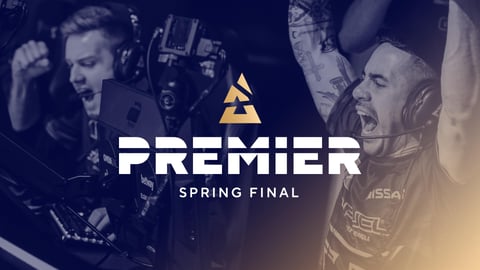 Welcome to our BLAST Premier Spring Grand Finals North America coverage hub! In this article, we will tackle all things happening in and around the event as they happen, every day from the start on June 16 to the finish on June 21.
Don't forget to check out our LIVE: BLAST Premier Spring Grand Finals Europe Coverage Hub as well!

HERE IS YOUR CHAMPIONSHIP WINNING MOMENT FROM @EvilGeniuses! #BLASTPremier pic.twitter.com/ODlYPS0Sdo

— BLAST Premier (@BLASTPremier) June 22, 2020
JUNE 21, 2020
Evil Geniuses get back on Made in Brazil to win Grand Finals
Evil Geniuses lived up to their name in the last game of BLAST Premier Spring Grand Finals North America. Peter "stanislaw" Jarguz and co. lost to Made in Brazil in the upper bracket final a couple of days ago, the fina lnail in the coffin being a Dust2 overtime. Today, karma showe mibr why it's often regarded as being a total b@#$%.
It all began on mibr's good friend from the previous game - Dust2. Friends tend to let you down and what a let down that was. EG coasted to a 15-6 advantage, all wrapped up and ready to go. Then mibr pulled a rabbit out of the hat. In fact, eight rabbits, to pull one round away from forcing overtime. It's like it was all part of the Evil's plan because they clipped that comeback's wings at the final hurdle. More painful than losing in OT really.
Made in Brazil should know best because they did lose in OT on map No. 2 - Inferno. A balanced map in regular time - the highest lead anyone held at any point was three rounds, Inferno came to an abrupt end in the additional period. Unfortunately for mibr, the first time one of the two sides held a four-round advantage was after that overtime. EG took all four added rounds, the trophy and Made in Brazil's composure.
That last bit can be confirmed by Made in Brazil captain Gabriel "FalleN" Toledo's post-match tweet:
We need better advantage for winner bracket team on finals. Second tournament we play there is barely no advantage. I have seen on the past: bo5 where winner bracket team has 1 map advantage, bo3 of bo3 (lower team needs 2 bo3 wins), map pick before veto.

— Gabriel Toledo (@FalleNCS) June 22, 2020
While we don't necessarily disagree with FalleN's sentiment, when it comes after a defeat, it is always going to be viewed as sore loser behaviour. Not the best way to finish an overall positive week for Made in Brazil.
Evil Geniuses 2 - 0 Made in Brazil
JUNE 20, 2020
Evil Geniuses prevail over FURIA in tense battle
In one of the games of the tournament, Evil Geniuses came out with the victory from the BLAST Premier Spring Grand Finals North America lower bracket final vs. FURIA. We very nearly went 30 rounds on all three maps and whoever missed out... well, they missed out.
Vertigo and Inferno unraveled in very similar ways - with a late comeback by the map-picking team. Evil Geniuses were 14-12 up on Vertigo, FURIA - 14-11 up on Inferno. In both instances, though, the leading team would not win another round. The best thing about this is that we got to watch a third map.
The back and forth between #EGCSGO and @furiagg was incredible all series long but the Evil was too much for Furia to handle. We're headed to the #BlastPremier America Grand Finals! GGWP! #EGWIN pic.twitter.com/CJwyOCDH30

— Evil Geniuses (@EvilGeniuses) June 21, 2020
While not as dramatic, there was something of a comeback on Train as well. FURIA established a narrow 9-6 advantage at half and were leading up to 11-9. The defense imposed its will eventually with a 7-1 final run putting an end to this duel and setting up a rematch between Evil Geniuses and mibr in the final.
FURIA Esports 1 - 2 Evil Geniuses
JUNE 19, 2020
Made in Brazil edge out Evil Genuses, advance to final
Made in Brazil have trully been turning heads at BLAST Premier Spring Grand Finals North America this week. The South American team first beat FURIA - a team they've had immense difficulties to beat in the past. Now they also put an end to Evil Geniuses' revival story, continuing their own.
3K para o @fer !!! Round importante para a @mibr !!!#SomosMIBR

:https://t.co/0adYupIe37 pic.twitter.com/sQ98vBOr5q

— betway esports BR BR (@betwayesportsbr) June 20, 2020
The first couple of maps were disapponting for the neutrals - convincing victories for the map hosts. The Dust2 decider, however, offered fitting compensation. An 8-7 split in both halves sent the game to overtime where the Brazilian offense prevailed over the NA defense to push mibr that much closer to glory. It all came to an end for EG in the 35th round, but they will have a shot at redemption tomorrow in the lower final vs. FURIA.
Evil Geniuses 1 - 2 Made in Brazil
JUNE 18, 2020
FURIA leave Liquid in last place
FURIA Esports kept the battle for revival in BLAST Premier Spring Grand Finals North America going by beating Team Liquid in the first elimination match 2-1. The Brazilians showed no fear by picking Vertigo again despite a disastrous showing on that map just a couple of days ago and that paid off. Liquid answered the call on Nuke to push the match to a decider on Mirage.
Both teams are traditionally strong on that map, but tradition was upheld on one side only. TL's defense got abused in the first half and a recovery from 11-4 was not something their offense could manage - 16-8 to FURIA and bye bye to Liquid.
Today's winners will rest a day before returning for the lower bracket final on Saturday. Their opponent will be the loser in the Evil Geniuses - Made in Brazil matchup tomorrow.
FURIA Esports 2 - 1 Team Liquid
The reaction from @EliGE says it all.

How does @arTpiovezan do it?! pic.twitter.com/fZZ6ob1gC7

— BLAST Premier (@BLASTPremier) June 18, 2020
JUNE 17, 2020
Evil Geniuses turn it around to beat Liquid
Evil Geniuses seem to be hitting peak form at the right time. Peter "stanislaw" Jarguz' men had a horrible start in their first BLAST Premier Spring Grand Finals North America game, losing 16-7 on Nuke - their map choice.
Incredibly, EG lost a single round on the terrorist side on the following two maps - Dust2 and Inferno. After that fact, you probably guessed that Team Liquid didn't put up that many rounds as a whole. 16-8 and 16-6 were the scores, major are the concerns if you are a TL fan. Especially with FURIA Esports being their opponent in the elimination match tomorrow. Doh!
Team Liquid 1 - 2 Evil Geniuses
JUNE 16, 2020
Made in Brazil are getting the handle of it
Made in Brazil couldn't buy their way to a win over FURIA Esports until recently. Now they've won back-to-back games against their countrymen. Most players on the server were still gearing up by the time the game was already over with less than half of them breaking the 35-kill mark.
Of those who did show up to play, Fernando "fer" Alvarenga was most impressive, finishing one kill short of 50. Each one of his 25 frags on Inferno was cherished by mibr as they only won the map in the final round of regulation.
@trkcsgo #BLASTPremier2020 pic.twitter.com/lvBthy7czC

— BLAST Premier (@BLASTPremier) June 17, 2020
Gabriel "FalleN" Toledo and co. then genuinely impressed on Vertigo - arguably FURIA's strongest map. A great first half on the defense and a 1v2 pistol clutch by Alencar "trk" Rossato helped mibr build a commanding 12-6 lead. They held on to it till the end, exchanging blow for blow for a 16-9 final scoreline.
Both teams will know their opponent by Thursday morning. Team Liquid and Evil Geniuses face off in the other first round match. The winner will meet Made in Brazil in the upper final, the loser will be dealt to FURIA Esports in the lower semi-final.
JUNE 15, 2020
What is BLAST Premier Spring Grand Finals?
The Grand Finals are the final venue on which the BLAST Premier Spring champion(s) will be crowned. It follows the BLAST Premier Spring Showdown and just like it, it is split into two regions - Europe and North America. What's at stake? The largest prize pool of the year so far and sweet, sweet BLAST Premier circuit points.
Here is how the money and BLAST Premier Circuit points are allocated:
Europe
1. $335,000/2400 points
2. $65,000/1200 points
3. $30,000/900 points
4. $20,000/600 points
5. $15,000/300 points
6. $15,000/300 points
7. $10,000/150 points
8. $10,000/150 points
North America
1. $160,000/1600 points
2. $65,000/800 points
3. $15,000/600 points
4. $10,000/400 points
BLAST Premier Spring Grand Finals North America
Four teams will go at it in a double-elimination bracket. No groups, no nothing. All matches are in a Bo3 format. The champion will not only get the most points and money, but will also secure a spot in the BLAST Global Finals.
Stay tuned for constant BLAST Premier Spring Grand Finals Europe updates within this article!