The Vietnamese Championship Series has officially banned SBTC Esports from all competitions. Read everything you need to know about the punishment and the punished players here.
Unfortunately corruption and match fixing have always been a part of competitive sports and especially the esport offers many possibilities to do so. Now the Vietnamese team SBTC has been banned by Riot from its domestic League. Also, the involved players and the team owner were given hefty punishments, which most likely means the end of their careers in the business.
LoL: SBTC Receives Punishment For Match Fixing – Owner And Player's Banned
One of the biggest scandals in League of Legends Esports has concluded, with punishments and sanctions against all involved players and managers. The team we're talking about here is SBTC Esports, which competed in the Vietnamese Championship Series (VCS). This was revealed by the VCS and Riot Games after an investigation regarding the charges against SBTC Esports, and its owner.
THONG BAO CHINH THUC VE QUYET DINH XU PHAT SBTC ESPORTS O GIAI DAU VIETNAM CHAMPIONSHIP SERIES (VCS) Trai qua qua trinh...

Posted by VCS LMHT on Friday, August 11, 2023
According to a translation by League of Legends YouTuber "Ryscu" the Team was disqualified from all VCS activities and the League itself for "violating the tournament rules".
"After investigating SBTC Esports violations, we here to announce that the team SBTC Esports self-disqualification from the VCS for violating the tournaments rules. Therefor, SBTC Esports is not allowed to participate in any activities related to the VCS in the future, including participating or owning a team or selling the team spot in the VCS"
Which basically means the end for SBTC Esports in any Riot Games' related leagues, tournaments and cups. Beside the organization in general, its owner ,Trần Đức Cường is "permanently banned from participating in all Riot Games tournaments".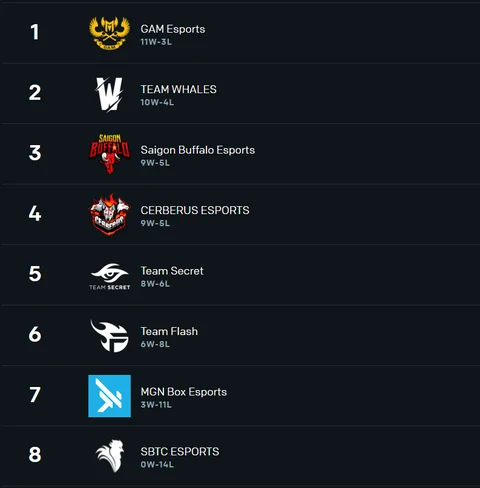 Also, the currently active players on the SBTC Esports roster received a ban for up to 36 months "starting from the end of VCS 2023". These players are:
Trần "Nper" Đình Tuấn
Đỗ "DNK" Ngọc Khải
Nguyễn "Penguin" Đăng Khoa
Lê "Dia1" Phú Quý
Lê "Vinboiz" Trần Quang Vinh
The League's statement ends with," All decisions were made to ensure the competitiveness and the fairness for all Riot Games tournaments".
It will be interesting so see if this scandal might be even bigger than suspected, since rumors are making the round, that even more teams and players might be involved in match fixings. But no further official information are out there. It's obviously sad to hear about problems like that, but as stated before, match fixing is nothing new for competitive sports and its betting websites.
And with the growing Esports market, we can expect more scandals like this in the future.
For more LoL related content, read:
This article contains affiliate links which are marked with [shopping symbol]. These links can provide a small commission for us under certain conditions. This never affects the products price for you.