The League of Legends inspired game The Mageseeker is here, and as usual, there are some bugs popping up on a game's release day. Many Mageseeker players are reporting problems with skins not working after changing them in the menu. Here's what you need to know about properly unlocking skins in the game.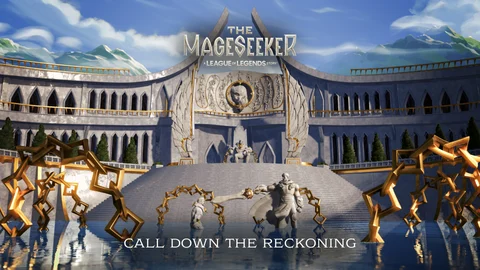 The wait is finally over! The Mageseeker: A League of Legends Story is here, and we'll finally learn more about Sylas, Demacia and the revolution that played a huge part in its history.
Some Mageseeker players have reported problems with using (DLC) skins properly in the game. Here's what you should know about the topic.
The Mageseeker: How To Unlock Skins
Short story short: You'll need to do some progress in-game to unlock the skins (small spoilers ahead!).
According to a Riot dev, the skins will unlock after completing the "Sacred Woods" mission, after meeting Morgana. If you're still facing issues after passing that mission, try rebooting the game.
The Mageseeker devs will probably patch this in a way that it doesn't confuse players as much as it does right now. If you want to know more on The Mageseeker, we've prepared a summary for you here: The Mageseeker: A League of Legends Story – Genre, Gameplay and Platforms