Twice a year, Riot Games has a sale called the Essence Emporium, where players can use all their unneeded Blue Essence to receive some free stuff. Let's check out everything you need to know about Essence Emporium.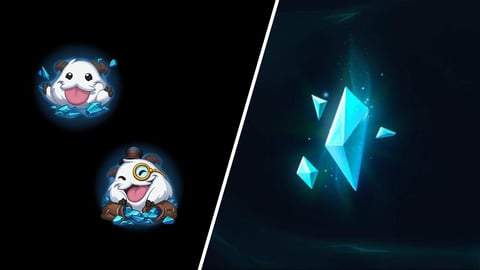 Season 12 of League of Legends has come to an end. Throughout the year, we've gotten used to the new bounty system, which brought some exciting comeback mechanics. We've seen new dragons introduced — and one subsequently removed a few weeks later. Season 12 has been a wild ride and now the final patch is around the corner, but one thing has subsequently been missing and that is the Essence Emporium.
This sale has been a staple in League of Legends for a while where players can get rid of their excess blue essence, but as the season comes to an end no sign of this sale has come up in the LoL client...
LoL Essence Emporium - What Is That?
The most important question is what Essence Emporium even is. As already mentioned, Riot Games puts on a sale every six months which is called the Essence Emporium. Usually, one sale is mid-year, while another sale takes place in the pre-season so around December. In this sale, players can use Blue Essence to purchase emotes, chromas, mystery chests and even a free skin.
The first Essence Emporium took place in 2018 ahead of Season 8 of League of Legends. We're therefor in the fourth year of the sale taking place. So, get ready to spend some of that Blue Essence. Especially for long-time players who already have every champ — or at least the ones they want — this is a great sale since they can finally use some of that excess Blue Essence for some cosmetics.
What Can You Buy During Essence Emporium?
The contents of the Essence Emporium sale are usually the same. The biggest prize is, of course, the free Urfwick skin you can get for a whopping 150,000 Blue Essence. You'll have to disenchant quite a lot of Champion Capsules to be able to get that much Blue Essence, eh? But if you've not got the funds, then there are still other great prizes to pick up during Essence Emporium.
| | |
| --- | --- |
| Essence Emporium Content | Cost |
| Urfwick Skin | 150,000 Blue Essence |
| Rune Page | 3,150 BLue Essence |
| Money Bags Emote | 75,000 Blue Essence |
| Make it Rain Emote | 50,000 Blue Essence |
| Essence Collector Ward | 6,000 Blue Essence |
| Mysery Ward Skin | 4,900 Blue Essence |
| Mysery Icon | 1,500 Blue Essence |
| Chromas | 2,000 Blue Essence |
Essence Emporium Going on Hiatus
The Essence Emporium between June 28, 2022 and July 12, 2022 will be the last Essence Emporium for a while. Riot explained in their Patch 12.12 patch notes that "running the Emporium is so inefficient it causes delays and feature cuts in other projects like events and missions. Beyond making the Emporium more efficient to run, we're also exploring navigation and usability improvements for when (not if) it returns. Be sure to spend all your Blue Essence during this Emporium!"
To make up for the Essence Emporium going on hiatus though, players will be rewarded with 30 Mythic Essence which they can spend in the League of Legends Mythic Shop wherein they can purchase mythic content like Prestige skins and Hextec skins.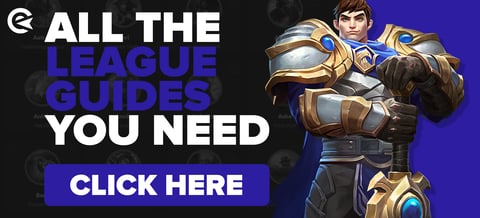 What Is Blue Essence?
New to League? Well, for you guys we'll quickly explain just what Blue Essence even is and why it is important. There are multiple types of currency in League of Legends. There is Mythic Essence, Riot Points, Orange Essence and Blue Essence, which is the easiest to accumulate and the one you'll likely have the most of. You receive Blue Essence by disenchanting Champions.
What Can You Buy With Blue Essence?
With Blue Essence, you're able to buy new champions. There is no need to spend your real money on any champion. Since it's easy to get more Blue Essence, you might just have to save for a short while as well if a new champion drops that you want to pick up. It's easy to get Blue Essence, since you receive a Champion Capsule each time you level up. Not only that, but you can also receive Blue Essence through Hextech Chests.
Where To Find Blue Essence In Your League of Legends Client
Spotting Blue Essence in your client is very easy. You just log on and then check the top-right corner of the LoL client. There, next to your icon you see both the amount of Riot Points, as well as Blue Essence you've got. If it isn't enough to get that Urfwick skin, then just disenchant some champions in your Forge.
So, there you have it, folks, everything you need to know to be ready for the next Essence Emporium. Can you afford Urfwick, or will you have to wait for the end of Season 12? Maybe Riot will change some things up in the future for the Essence Emporium and add in a few more new skins as well?
This article contains affiliate links which are marked with [shopping symbol]. These links can provide a small commission for us under certain conditions. This never affects the products price for you.