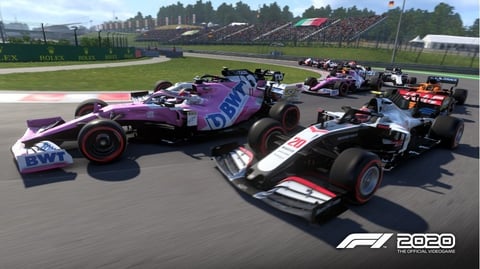 After it was reported at the end of 2020 that EA would take over the legendary developer and publisher Codemasters, this has been officially confirmed now. See everything about EA's acquisition of Codemasters here.
Codemasters will officially become a part of Electronic Arts. The publisher of well-known racing game series like Need for Speed or Burnout has officially confirmed the takeover worth 1.2 billion US dollars. Late last year, it was already reported that EA was looking to buy out the legendary publisher, outbidding an initial offer from Take-Two. The GTA publishers offered $994 million, just under 840 million euros, and the deal was practically done. But then EA intervened and secured the takeover of Codemasters for the equivalent of about 1 billion euros.
We're excited to welcome @Codemasters to the EA family! pic.twitter.com/y3yYB94vmF

— Electronic Arts (@EA) February 18, 2021
EA now officially confirmed the acquisition of Codemasters. Codemasters are known for their racing games, so with this deal, EA secures a huge share of the racing games market. Besides Need for Speed and Burnout, they now own the rights to series like Dirt, Dirt Rally, Formula 1, GRID, and Project Cars. So if you're playing a racing game now, there's a good chance it's from EA.
The Coolest Rare & Very Rare Toppers in Rocket League
View gallery
What do you think of the deal and EA's racing game monopoly? Let us know on Facebook and Twitter!
READ MORE:
For more gaming content, stick with EarlyGame. Create your own MyEarlyGame account to customize everything to your interests.
Original article by EarlyGame's Faris Delalic.