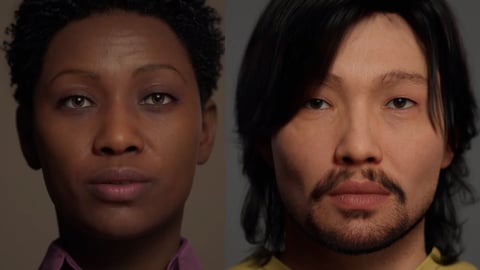 Epic Games has released two surprising trailers, but not for a new game! It's about a tool called MetaHuman Creator, which allows developers to create incredibly realistic characters. With it, you can craft an image of yourself as a video game character. Absolutely next-gen!
Epic Games is always good for a surprise. Now they have released two trailers for their MetaHuman Creator tool. In them, we see detailed characters that finally look like what we've always imagined next-gen would offer! The exact release date of the MetaHuman Creator is yet unknown, but it should be sometime in 2021. If you are interested in this amazing new tool (and you should be), you can sign up for updates at the Unreal Engine MetaHumans page.
The tool will be available in the browser and is supposed to help developers create realistic characters in less than an hour. Of course, we already kinda mentioned it - the whole thing will run on Epic Games' in-house Unreal Engine.

Game Releases February 2021: The Most Important Game Highlights
View gallery
Epic's Vice President of Digital Humans Technology Vladimir Mastilovic commented:
Up until now one of the most arduous tasks in 3D content creation has been constructing truly convincing digital humans. Even the most experienced artists require significant amounts of time, effort, and equipment, just for one character. After decades of research and development, and thanks to bringing companies like 3Lateral, Cubic Motion, and Quixel into the Epic family, that barrier is being erased through Unreal Engine, and we're thrilled to introduce MetaHuman Creator.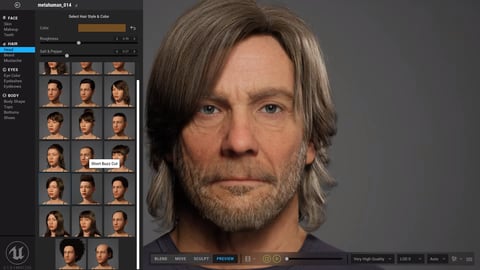 That seems like an incredibly cool technology! Character creation is an especially important element of any RPG game, and some players tend to spend hours on it. It's all the more frustrating when games can't provide the level of detail and realism you hope for. The MetaHuman Creator will finally put an end to that! We can't wait to see how this next generation of realistic digital humans will look like when the tool is released.
Which game do you think will benefit the most from the new models that Epic Games MetaHuman is capable of creating? Drop us a line on Discord!
READ MORE:
Fancy a personalized website with all the news you care about? Then make your own MyEarlyGame account!
Original article by EarlyGame's Laura Pippig.