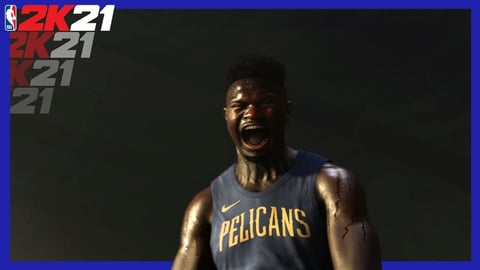 It's almost like you can't enjoy a good basketball game without some good music to go with it. NBA 2K has that signature of its soundtrack being almost as important as some actual game mechanics. 2K Games know that and so unveiled the NBA 2K21 soundtrack separately from everything else. Let's have a listen!

NBA 2K21 Soundtrack Headlined by Its Cover Star
NBA 2K21's soundtrack has been made available to the public. The game itself won't release for another month (September 4), but we can already bump some tunes that are going to be in the final product. Cover athlete Damian Lillard aka Dame D.O.L.L.A. will leave even more prints on NBA 2K21 as two unreleased tracks will premier on the soundtrack.
There are going to be 52 songs on the tracklist. Unsurprisingly, the predominant genres are hip-hop and R&B, with a sliver of other styles sprinkled on for a sense of variety. Much like on a concert poster, the artists have been slapped by their popularity rate on the soundtrack poster.
Some names immediately stand out of course. The Weeknd and Travis Scott are perhaps the most recognizable of the lot. Some of the other highlights are Stormzy, Rick Ross, and one of the variety boosters we mentioned - The Strokes.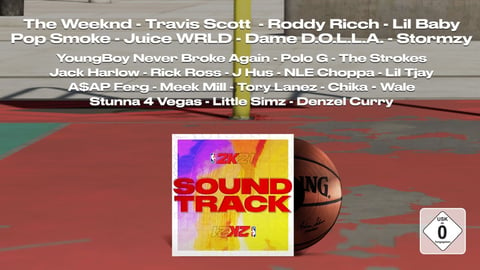 2K Games also announced that the soundtrack will be nearly quadrupled for NBA 2K21's release on next-gen consoles. The PlayStation 5 and Xbox Series X versions of the game will include 202 songs upon release with plans to further expand it as the game's lifespan continues to grow.
Is this NBA 2K or is this Guitar Hero? Well, it makes sense to a point. After all, 2K Games do plan on charging us more for the next-gen versions of NBA 2K21. Having four times the music of the old gen game is worth the $10, no?