Week 4 of Gamers8 is filled with incredible world class concerts, including Imagine Dragons, Mishaal Tamer, DJ Loush, and Autostrad.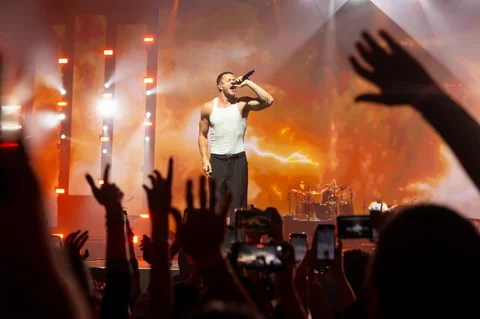 Gamers8: The Land of Heroes, the world's largest gaming and esports festival, witnessed an electrifying Week 4 with a lineup of exceptional concerts that left the sold-out crowd in Riyadh mesmerized. The highlight of the event was the Grammy Award-winning band Imagine Dragons, who delivered a sensational 90-minute headline performance, leaving the 12,000-capacity crowd in awe.
Gamers8 Week 4 Concerts
Imagine Dragons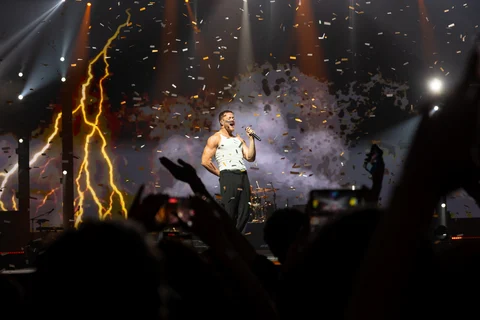 Imagine Dragons lead singer Dan Reynolds expressed his gratitude to the passionate Saudi Arabian audience:
"Do you know how it feels to come so far from home and feel at home? To be here in Saudi Arabia and to feel your love, to feel at home, is incredible. Thank you so much."

The band captivated their adoring fans with hit tunes like 'Believer,' 'Thunder,' 'Demons,' 'Bad Liar,' and 'Radioactive.'
Speaking about their unexpected journey to Saudi Arabia, Dan Reynolds shared:
"I grew up wanting to travel and experience different cultures but I never, ever thought I'd make it to Saudi Arabia. I just want you to know that we don't take this lightly, we don't take this for granted. Saudi Arabia, we love you, and we're going to be coming here as many times as you'll have us. It feels good to be alive!"
Mishaal Tamer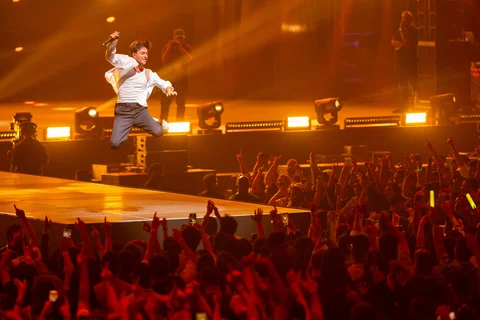 Adding to the vibrant atmosphere, Gamers8 featured the Official Music Anthem 'GG Geena,' a collaboration between Saudi Arabian artist and gaming enthusiast Mishaal Tamer and Palestinian Jordanian national Llunr. The anthem resonated with the crowd, and Mishaal expressed his excitement, stating:
"It's very surreal to hear our anthem at Gamers8 walking round Boulevard. It's a dream, and I feel like I'm ready to wake up at any second! This is the biggest gaming and esports festival in the world, and this is the anthem – wow! It's amazing."
'GG Geena' captivated the audience with its blend of epic drums and claps influenced by traditional 'shailat,' incorporating Arabic musical elements such as the oud and percussion. The anthem's anthemic intro, featuring the familiar gaming phrase "GG," further amplified the crowd's enthusiasm.
DJ Loush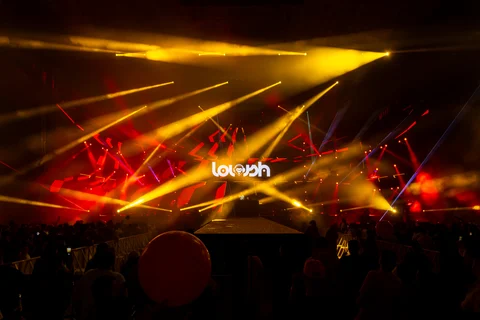 The night continued with DJ Loush taking the stage and setting the energy levels soaring. With special renditions of David Guetta's 'Titanium' and 'Play Hard,' Rihanna's 'Where Have You Been,' and Calvin Harris' 'How Deep Is Your Love' and 'One Kiss,' DJ Loush had the crowd dancing and singing along. As a Saudi-born DJ, he added a personal touch by playing Guetta's 'I'm Good,' creating an unforgettable experience for everyone present.
Autostrad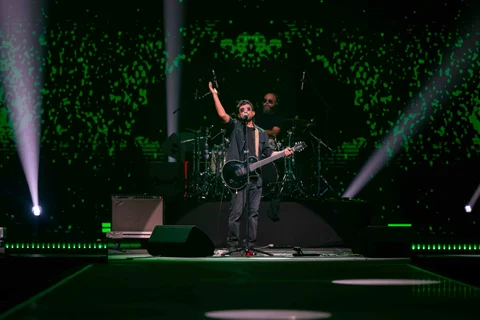 Week 4's concerts kicked off with an explosive performance by the Jordanian band Autostrad. The band members expressed their love for Saudi Arabia and the energetic reception from the fans, particularly during their songs 'Ana Bokra Moa'atell' and 'Ya Lail.' Autostrad's rock-solid start set the tone for an unforgettable night of music and entertainment.
Gamers8: The Land of Heroes Week 4 concerts were a resounding success, bringing together music enthusiasts, gamers, and esports fans for an unforgettable experience. As the festival continues to unite people from around the world, Gamers8 remains committed to providing outstanding entertainment and creating cherished memories.
Powered by