The Dota 2 Riyadh masters are coming back for a second time at Gamers8 this week. Here is everything you need to know.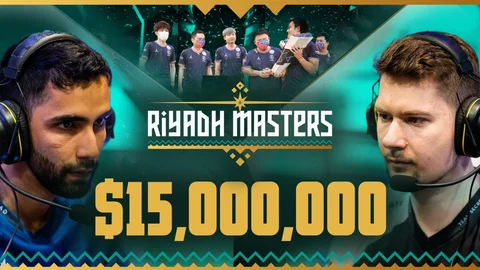 The Dota 2 Riyadh Masters returns to Gamers8, one of the biggest gaming and esports festivals in the world. The tournament takes place at Boulevard Riyadh City and features 20 top teams competing for a $15 million prize pool starting this Wednesday, July 19.
This event is part of the 15 tournaments being held this summer at Gamers8, organized by the Saudi Esports Federation.
Take a look at the whole tournament and concert schedule for Gamers8, so that you don't miss out on anything.
Dota 2 Riyadh Masters Comes To Gamers8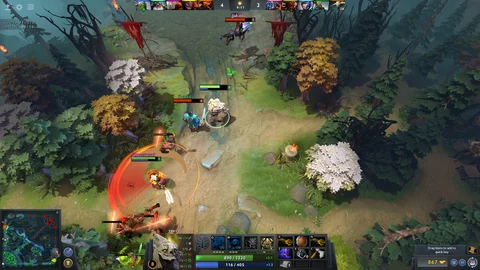 Dota 2 is known for its deep multiplayer action and real-time strategy gameplay, making it one of the largest esports titles worldwide. Teams of five players will need to work together, utilizing their skills and tactics, to progress through the 12-day tournament starting on July 19 and vie for victory on Sunday, July 30.
Each team can choose from a pool of 124 unique heroes, each with its own abilities and background stories. These heroes form the foundation of the teams' strategies as they face off against other formidable players and teams, all competing for the ultimate prize of $5 million and the title of 'world's best.'
HRH Prince Faisal bin Bandar bin Sultan, Chairman of the Saudi Esports Federation, expressed excitement about hosting the Dota2 Riyadh Masters again.
"Dota2 is one of the best esports games of all time and we are ecstatic to be staging the Riyadh Masters once more. Last year, this same tournament really helped to put Gamers8 on the map, and this time around anticipation and interest from near and far has reached a whole new level given how epic the action was in 2022. We cannot wait for the drama to unfold as the world's elite Dota2 teams return for the Riyadh Masters. Their involvement is another testament to the Gamers8 evolution – an evolution that all of us here at SEF are proud to be witnessing alongside the international gaming community."
The Dota 2 Riyadh Masters is one of the festivals highlights. The competition includes play-in and group stages, followed by double elimination playoffs. A substantial $2.5 million prize awaits the runners-up, while the third and fourth-placed teams will receive $1.7 million and $1.2 million, respectively.
And with that, the Riyadh Masters is the tournament with the biggest price pool at Gamers8.

Powered by