Gamers8 is sponsored by the biggest brands in the world. Now they have officially announced Adidas as the official merchandising sponsor for the event as well.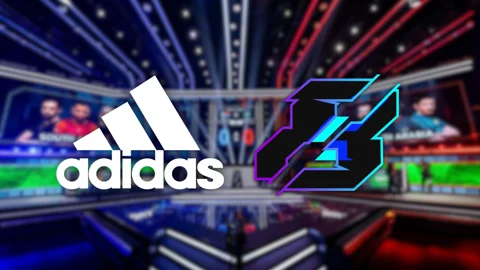 Gamers8 has just unveiled its partnership with Adidas as the official merchandise sponsor of the event. The festival is being sponsored by numerous renowned brands around the globe. Organized by the Saudi Esports Federation, Gamers8 features 15 elite esports tournaments from 12 huge games, live music and a multitude of activities and attractions.
Saudi Arabia Spending $38 Billion To Become "The Next Hub For The Video Game Industry"
Gamers8 – Adidas Joins As Official Merchandise Sponsor
Adidas has become the official merchandise sponsor for the Gamers8: The Land of Heroes festival. This partnership means that during the festival, which is the world's largest gaming and esports event, adidas will co-brand and customize merchandise for esports teams.
Visitors to the festival, which takes place from July 6 to August 31 at Boulevard Riyadh City in Saudi Arabia, will also have the chance to visit Adidas' activation booth and personalize their favorite products in the Makerlab.

Bilal Fares, General Manager MENA, Adidas, said:
"We are delighted to announce that Adidas has entered this partnership with Gamers 8. [...] Together, we aim to enhance the gaming experience that not only reflects the unique style of gamers but also elevates their performance on the virtual battleground. This partnership represents Adidas' commitment to embracing new avenues of sports and entertainment, catering to the ever-growing global gaming community".
Gamers8 has secured sponsorship from an impressive lineup of renowned brands, including Spotify, Pepsi Zero, Doritos, LG, Razer, and the recent addition of Adidas, among others.
Powered by