At the highly anticipated Riyadh Masters 2023, the top Dota 2 teams have battled it out for the massive prize money, and a winner has been determined. Here are the results.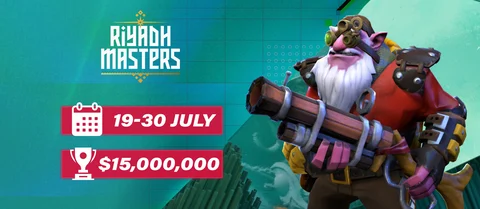 Esports in Dota 2 has witnessed immense growth, becoming one of the most popular and lucrative competitive gaming scenes globally. So it's no surprise that the Riyadh Masters 2023 is generating massive excitement. The event promises a competitive showcase of top-tier teams, exciting gameplay, and significant rewards ($15,000,000), further elevating Dota 2's status and captivating players worldwide. The fusion of Saudi Arabia's enthusiasm for esports and Dota 2's global appeal makes Riyadh Masters 2023 a highly anticipated event for fans and players alike.
The thrilling Riyadh Masters 2023 - Playoffs have concluded, and we now have our event winner. Here are the final results!
Riyadh Masters 2023 Playoffs: The Results
Last updated July 30
These are the current tournament results: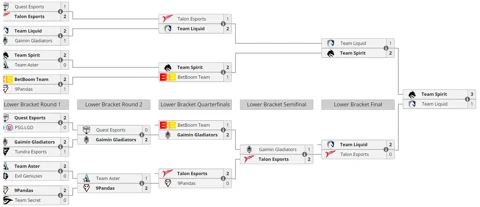 The Riyadh Masters 2023 has come to an end, and the winner has been decided. We extend our heartfelt congratulations to all the participating teams. Regardless of the outcome, we are genuinely thrilled for the victors and wish them the very best in their journey. It has been an exhilarating event, showcasing top-tier skills and sportsmanship. In the grand finale, held at Gamers8 on July 30, Team Spirit secured the victory in a 3-1 against Team Liquid and with it the generous prize money of 5 million USD.
Powered by