Rocket League has a huge problem with Packet Loss, so let's get on top of it for you.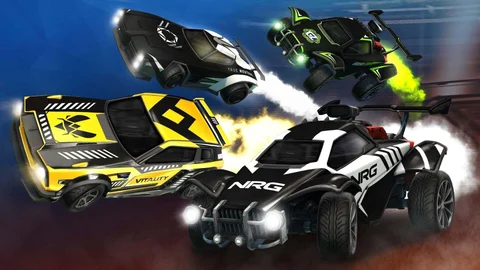 Is Rocket League playing like arse for you at the moment? Is it a big problem? Are you getting a whole lot of rubber-banding, is your game constantly timing out? That high latency can often be related to one very simple problem: packet loss. We take a look at how you can fix Rocket League's packet loss issue.

What Is Packet Loss in Rocket League?
Packet loss is when data sent over the internet does not reach its destination, whether it be the Rocket League servers, or your personal connection. This can cause high latency in Rocket League, with symptoms including slow connection times, lag, and visual symptoms like rubber-banding.
For the most part, packet loss has a relatively minor effect on Rocket League, as it is simply a brief error on the server. It gets fixed automatically most of the time as its most common cause is network congestion, which gets resolved when the network becomes less busy.
What Causes Rocket League Packet Loss?
Packet Loss can be caused by a number of issues in Rocket League, not least including issues like network congestion and out-dated hardware. The former, network congestion, is generally considered the number one reason for packet loss issues. Here's a more complete list:
Network congestion and lag
Hardware issues including outdated and old modems or computers, poor network receivers, etc.
Software bugs and glitches
Outdated PC or console architectures and technology.
How To Fix Rocket League Packet Loss
Following is a selection of different solutions for ongoing Packet Loss problems in Rocket League. Remember that we can't necessarily fix everything for you, though, so if what we take you through here doesn't work, then please make sure to contact Psyonix Support for additional assistance. For now, though, let's get to the fix...
Make Sure That You Have A Reliable Network Connection
You first need to make sure that your internet and network connection is reliable, fast, and that it is functioning fine. Here's how to check:
Check modem cables and plugs.
Restart your modem.
Make sure that your system has not lost connection.
Unplug the LAN cable, and plug it back in again.
Do the same with your modem's connection to the wall.
Try using a wired connection instead of going Wi-Fi.
Restart Your System
Make sure to restart your system, be it a PS4, PS5, Xbox Series X|S, Xbox One, Nintendo Switch or PC. When you do this, though, make sure that it is not simply in sleep mode, but fully shut down.
Make Sure That All Available Updates Have Been Installed
To effectively play Rocket League online, all system updates, OS updates and game updates need to have been installed. If the game is not updated, it won't let you play, so focus on checking that all OS updates, drivers and platform updates have been downloaded and installed.
Check Your Connection Speeds And Then Contact Your ISP
Internet Service Providers, or ISP's, can run a packet loss test remotely, walk you through some troubleshooting steps, and take various measures to fix the problem. In addition, there may be some unreported issues with the network that could be affecting your connection. They will also be able to give you more detailed information about the state of your building's wiring.
Prepare for some replacements
If none of the above works, you may need to replace your modem or upgrade your system. We know, it sucks, but it may be your only option once you have tried the steps outlined above.
So, there you have it! We hope that we helped you fix your problem with Rocket League packet loss. Keep in mind that these issues often relate more to your personal internet connection, rather than Rocket League itself. Feel free to contact Psyonix if the issue persists, but your first stop (after personal troubleshooting) should be your ISP.