Since zeek joined Acend, the team has moved to the next level. After what we've seen at Valorant Champions, we think it's the perfect time to take a closer look at him, as he's undoubtedly one of the players we'll be hearing a lot about in the future.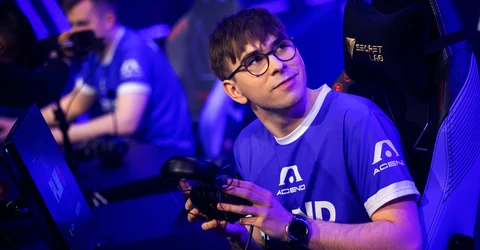 At this point, it was obvious that he would be our player of the month. We're sure some of you would even call him player of the year! Maybe he wasn't as visible as stars like TenZ, ScreaM, or Hiko, but if you look closely, zeek was one of the most consistent players this year, and nobody can argue with that. He confirmed his skills at Champions, the first Valorant World Championship, where he was named MVP of the entire tournament. So, let's take a deeper look at who Alexander "zeek" Zygmunt of Acend is.

zeek's Valorant Career
zeek started his esports adventure in Fortnite, where he represented AGO. And he was really good! Many competitive Fortnite fans (especially those from Poland, the country zeek comes from) had high hopes for him. However, in April 2020, our player of the month decided to quit Fortnite as he had no passion for it anymore. Instead, he chose to focus on Valorant, a fresh shooter from Riot Games, where he was planning to conquer the competitive scene from the very beginning.
Quitting Fortnite

Read: https://t.co/RseLJEayJd

— ACEND zeek (@zeekrino) April 4, 2020
Let's be honest; it was a bold decision. zeek already had an established name in Fortnite, a contract with an organization, and a chance to compete in more high-level tournaments, and he decided to invest his time in a new game that no one knew if it would actually catch on. However, zeek had passion for Valorant right from the start. In one of his first interviews after quitting Fortnite, he said:
After four days of playing the game, it feels like I have never enjoyed playing anything as much as VALORANT. It made me feel like I got a new life. (source)
And as we can see today, the decision to quit Fortnite quite paid off. In January, he was spotted by G2 Esports, then half a year later, Acend added him to the Valorant roster, and today, we all know him as a World Champion. GG Mr. zeek!
Why is zeek our Player of the Month?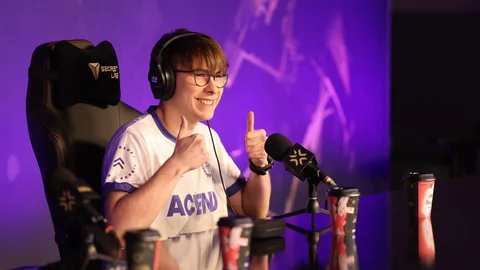 Anyone who has watched Valorant Champions certainly understands our choice. And for those who didn't watch, some visuals:
CLEANNN shots from @zeekrino #VALORANTChampions pic.twitter.com/tJhlwKwu4n

— VALORANT Champions Tour (@ValorantEsports) December 12, 2021
"ZEEK HAS JUST DESTROYED THEM"@zeekrino | #VALORANTChampions pic.twitter.com/PoeYNg91ZL

— VALORANT Champions Tour (@ValorantEsports) December 12, 2021
The early 4K by @zeekrino! #VALORANTChampions pic.twitter.com/SieMONjkTE

— VALORANT Champions Tour (@ValorantEsports) December 6, 2021
WOW @zeekrino WOW pic.twitter.com/Cc7nNnERLJ

— VALORANT Champions Tour EMEA (@valesports_eu) December 6, 2021
Yes, zeek really owned this tournament. He managed to collect 224 kills with a KDA of 1.73 using three different Agents! Getting stats like that at the World Championship tournament really speaks for itself. Moreover, he really contributed heavily to Acend's final victory, scoring 24 frags on Icebox, which was one of the two decider maps in the Grand Final.
But his skills are not the only reason he is our player of the month! Watching Valorant Champions, we also paid attention to his personality. Even when Gambit was destroying Acend on Fracture in the Grand Final, he kept smiling, joking with his team, hooking up with Gambit on the in-game chat... and yet, they were one step away from losing the Worlds title! Many players would have been tearing their hair out, but Acend's voice chat had a friendly atmosphere during the entire tournament.
VOICECOMM VIDEO! Acend vs Team Liquid

Imagine being able to win Valorant Champions but struggling with shouting your orgs name.

Full video: https://t.co/K4SCFQgDP6 pic.twitter.com/I69CvYtCiY

— Acend (@AcendClub) December 21, 2021
With all that being said, we can't wait to see his performance in the coming year. As zeek is now a world champion, the bar is set a little high, but seeing his passion for the game, we are pretty convinced that he will manage to live up to the fans' expectations.