Valorant offers a lot of different Skin Bundles, but did you ever wonder how the most expensive skins look like? We made a ranking, so let's have a look!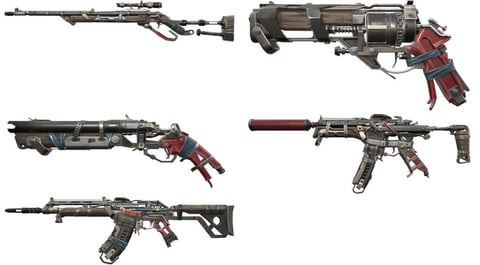 Valorant has gained a reputation for offering some of the priciest skins ever seen. Right from the game's launch, there has been widespread debate about the price set by Riot Games for the visually appealing weapon animations. Ranging from the least expensive $10 Battle Pass skins to $100 collaborations, the prices exhibit significant variation. In this article, we will explore the costliest skins available in Valorant.
Valorant: Most Expensive Skins Ranking
5. Valorant Go! Vol. 1 & 2 (8,855V VP ~ 87$)
The distinguishing feature of Valorant GO! Skins is their remarkably vibrant designs, while they lack elaborate visual effects or other charming elements. However, the reason behind their high price remains a mystery to us.
If you want to have more possibilities in Valorant, maybe you should check out some Valorant Gift Cards. They make everything possible!
In the least, you managed to acquire adorable gun buddies that feature chibi renditions of agents such as Sage, Viper, Jett, Killjoy, Reyna, and others. Additionally, there are some visually appealing Player Cards included as well. Perhaps these factors contribute to the bundle's high price tag.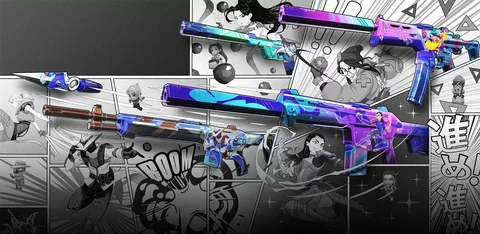 4. Protocol 781-A (9900 VP ~ $100)
Now we're entering the major league. The Protocol 781-A skin bundle commands a hefty price of 9900 VP, amounting to $100. Spending such a substantial amount on skins in a game may be considered excessive, which is why this particular skin bundle has made it onto the list.
If you want to grind in Valorant even more, perhaps you should give the Valorant Custom Keycaps a change. They look outstanding!
With one of the finest Phantom skins ever created, the potential sorrow caused to your wallet might be justified. However, the downside of shelling out $100 for these skins is that you'll also need to spend an additional 405 RP to unlock all the skin variants and upgrades for a complete and immersive experience.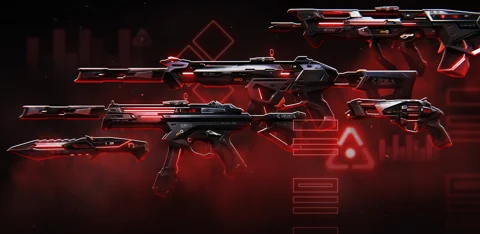 3. Elderflame (9900 VP ~ $100)
The Elderflame skin bundle occupies this position due to its significance in Valorant's history. It marked the introduction of the first-ever 9900 VP skin bundle priced at $100, sparking the initial debate surrounding Valorant skins' costs. The idea of spending such a considerable amount to transform your weapon into a dragon seems rather excessive.
It prompts you to question whether you should prioritize paying bills or acquiring a dragon-themed Vandal. Moreover, if you desire to unlock all the skin variants and upgrades, an additional 410 RP must be invested.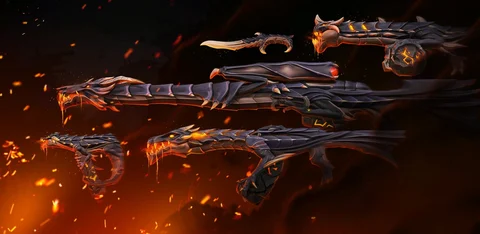 2. Zedd x Valorant Spectrum (10,700 VP ~ $100)
The Spectrum skin bundle stands as Valorant's most extravagant collection to date. Developed in collaboration with renowned music producer Zedd, the Spectrum bundle comes with a price tag of approximately 10,700 VP or $100. It offers impressive sound effects (SFX) and visual effects (VFX) that greatly appeal to the right players.
Notably, when inspecting the weapon, you'll be treated to Zedd's music playing in the background. However, similar to the previously mentioned costly bundles, unlocking the complete range of Spectrum's variants and upgrades requires an additional investment of 355 RP.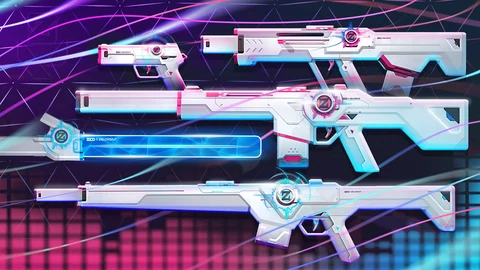 1. Radiant Entertainment System (11,900 VP ~ $100+)
As of April 2023, the most recent skin collection proves to be exceptionally costly, putting a significant strain on your wallet. Priced at a staggering 11,900 VP, which exceeds $100, it surpasses any previous skin collection in terms of expense. It's a nostalgic reminder of the times when we believed that the Elderflame collection had set the peak price point, only to be surpassed once again.
Regardless, there is a logical explanation for its exorbitant price. The skin collection boasts intricate details and offers remarkable variants, which prompted Riot to enlist the assistance of their long-standing collaborators, Lightfarm Studios. Their involvement undoubtedly resulted in an exceptional final product.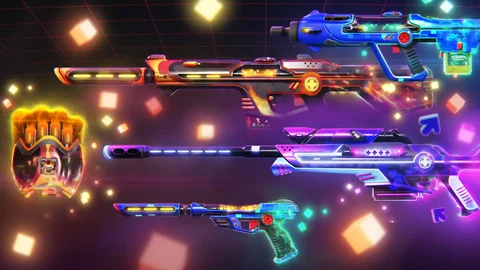 This was our ranking for the most expensive Skins in Valorant. What do you think of those expensive skins?
Have you seen the hidden LOL references in Valorant yet?
This article contains affiliate links which are marked with [shopping symbol]. These links can provide a small commission for us under certain conditions. This never affects the products price for you.