In a new response to the UK's CMA, Microsoft claims that Sony could create its own Call of Duty competitor in 10 years. Will this help the deal to go through?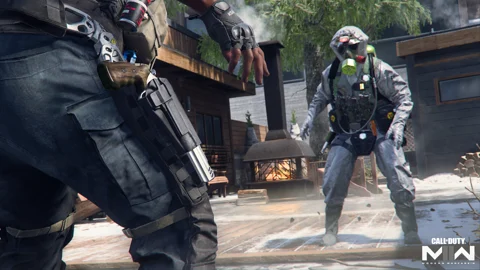 I am sure you heard of the biggest deal in gaming industry by now. Microsoft wants to buy Activision Blizzard and this deal has been in the making for over a year right now. While several regulators are still reviewing the deal, Sony and Microsoft keep battling each other.
Sony is afraid to lose Call of Duty as one of the biggest gaming franchises of all time, while Microsoft is handing out 10-year contracts for CoD left, right and center. They already promised to bring Call of Duty to Nintendo, GeForce Now and other cloud gaming platforms and also offered Sony the same deal.
Since Sony is still fighting against the acquisition, Microsoft made some interesting arguments in their latest response to the UK's Competition and Markets Authority (CMA).
Sony Can Create Alternatives To Call of Duty
After Sony stated that PlayStation will not be able to survive without Call of Duty, Microsoft mentioned:
Microsoft considers that a period of 10 years is sufficient for Sony, as a leading publisher and console platform, to develop alternatives to CoD.
Since they already promised to keep CoD on PlayStation for at least 10 years, Microsoft argues that this would give Sony more than enough time to develop their own Call of Duty competitor.

After all, Sony just bought Bungie, the studio behind Halo and Destiny, two of the most popular shooters on console. They also own Deviation Games, a studio that was founded by former Treyarch employees (Treyarch is one of the big Call of Duty studios responsible for the Black Ops series).

So yes, technically, Sony has all they need to create their own Call of Duty competitor. However, Call of Duty has been around for 20 years to build its brand and player base.
But Microsoft also has an answer for that:
[...] Microsoft will need to secure the broadest distribution of the franchise and will be heavily incentivized to keep it on the PlayStation platform [...]. Microsoft considers that having maintained CoD on PlayStation and grown its player base on Nintendo, GeForceNow and other cloud gaming platforms for a decade, it will have no incentive, or indeed ability, to take CoD exclusive.
So basically what Microsoft is saying here is: We have no reason at all to take Call of Duty away from PlayStation, but in fact would profit from keeping it on Sony's console as well.
What do you think about the deal? Is this just a false promise by Microsoft to secure the deal, or will they in fact keep CoD available on PlayStation anyways? In our opinion, Sony is kinda acting childish after everything Microsoft offered them, considering Sony had and still has some major exclusive rights for Call of Duty concerning content and early access.
Have you heard of CoD 2023 yet?
This article contains affiliate links which are marked with [shopping symbol]. These links can provide a small commission for us under certain conditions. This never affects the products price for you.