Call of Duty Warzone is going to be released for mobile, but it seems that there has been some issues with development, since the game is being pushed back.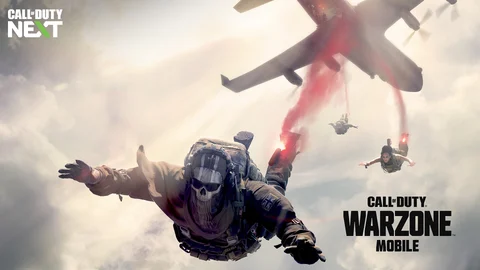 Call of Duty Warzone is coming to mobile. This wouldn't be the first CoD game for the platform either and while the PC version of Warzone 2 has not impressed fans, this could be the big turnaround for the series, especially with how popular CoD mobile was when released.
Some new information has surfaced for Call of Duty Warzone Mobile though, and fans of the series are not going to be happy with what they're about to hear. The game has been delayed.
Call of Duty Warzone Mobile: Release Date Delayed
According to the iOS App Store, the release date of Call of Duty Warzone Mobile has been delayed significantly. When checking the App Store, the game had originally said that it would launch on May 15, 2023 but now the date has silently been pushed back.
Can't play CoD Warzone Mobile just yet? Then make sure to play it on the PlayStation 5. Here are some of the best gaming deals out there for the PS5!
Not a single word from Activision or press release regarding this delay has been made public, which leaves fans scratching their head and wondering what could have happened.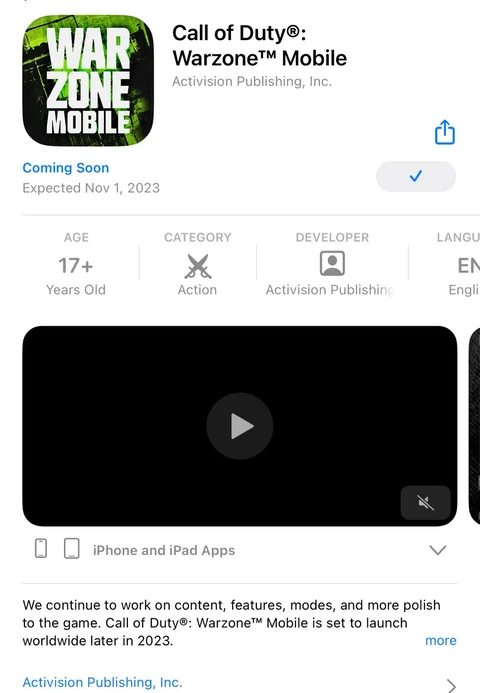 The game is now set to release November 1, 2023. Yes, you read that right, the game will only come out in fall. This means players have to wait another half-year until they can get their hands on the mobile version of this Battle Royale.
A lot of players are clearly upset about this. Just a week before the official launch of the game, Activision, without saying a thing, pushed the game back. This has left a bad taste with players who just want the developers to be more transparent.
Hopefully the game won't be delayed again in November as well and if it is, let's just hope that Activision actually lets the players and fans know ahead of time before they simply, silently, change the release date in the App Store.
Until then, find out everything about CoD 2023 here.
If you're looking to play CoD Warzone mobile you'll need a good phone. Might I suggest the Samsung Galaxy S23? It's perfect for mobile games!
This article contains affiliate links which are marked with [shopping symbol]. These links can provide a small commission for us under certain conditions. This never affects the products price for you.