Warzone 2 had a decent launch, but the devs have barely touched the game since, and many members of the community would like them to see huge changes. Effectively, people want this game to be a lot closer to Warzone 1.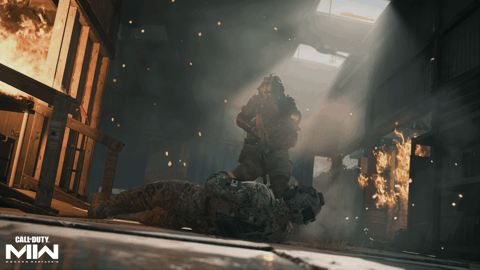 Don't be too alarmed by the headline; Warzone 2 is still being supported by the devs and Season 2 is expected soon. But despite this regular flow of new content, we haven't had actual balance changes since launch! And many of the biggest voices in the community are claiming that we definitely need changes to save this dying BR.

Warzone 2 Content Creators Claim The Game Is Already Dead
Content-creators and pro-players alike have been complaining about the state of Warzone 2, claiming that the game is already dead. The chief concerns are with the incredibly low-TTK (time-to-kill), which decreases the skill gap, and the slower pace of the game in general, with no advanced movement mechanics and fewer options for traversal.
This sentiment seems to be very widespread. Here's how a few of the biggest voices in the scene have described the current state of the game:

ModernWarzone (Content Creator):
Things I believe will be changed in Warzone 2 SOON

Increased base HP (100 --> 150)
Increased cash across Al Mazrah (No more $100 stacks)
Sprinting while plating
Improved buy stations and looting mechanics
Ultimate perks working properly pic.twitter.com/bqHAplnCCL

— ModernWarzone (@ModernWarzone) December 20, 2022
Although, obviously, there is still a wide range of opinion. In our interview with the pro-player Jukeyz, for instance, he explained to us why he actually really enjoys the experience. And just a cursory glance at the Warzone subreddit shows that there are still players who want to keep playing the game. But, overall, the feeling is undoubtedly negative.

If you enjoy watching CoD played at the highest level, but you've fallen out of love with Warzone, maybe CDL games are the answer? You can find a complete schedule of matches here.
What Could Save Warzone 2?
Generally speaking, they should make the experience closer to Warzone 1 by increasing the overall pace of the game and the TTK. They also need to bring out a Resurgence map desperately. We have actually heard about a new Resurgence map they're working on, but they can't leave it for six months before releasing this new map. If they do hold off on releasing the new map for too long then they will lose all the players who have become exclusively fans of Resurgence.

Here's a video on everything we know about the new Resurgence map:

This article contains affiliate links which are marked with [shopping symbol]. These links can provide a small commission for us under certain conditions. This never affects the products price for you.