Can't complete a challenging battle? Want to get free resources? This guide will come in handy. It includes all the active and expired Lords Mobile codes. Here are the ones for May 2023.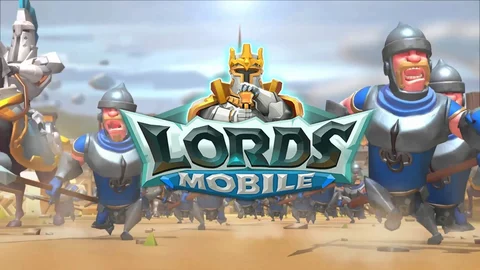 Even though Lords Mobile already passed the peak of its popularity, the game has millions of fans worldwide. They enjoy this game regularly, contribute money to it, and, of course, love free rewards. Lords Mobile has a regularly updated code system; using them is the best way to get free resources.
By reading this guide, you'll learn everything about Lords Mobile codes. The article includes the list of active and expired codes, redeeming guide, and the developer's social media to get more codes. It is regularly updated by adding new codes. Make sure to check it from time to time not to miss any codes.
If you are looking for a good PC game for a low price, check out the PC Game Pass. It includes the most popular in a single monthly subscription!
How To Redeem Codes in Lords Mobile
There are two ways to redeem code in Lords Mobile. The first requires you to be in the game, while the second doesn't. Therefore, we will show you only the second option in this guide.
Open Lords Mobile, complete the tutorial.
Once done, head to the Redeeming Code Website.
Then, choose the way of redeeming codes (IGG ID/Player Name).
Fill text boxes with the required information.
Press the button Claim beneath the code text box.
Voila! The code is redeemed, and you only need to open the game and claim your rewards.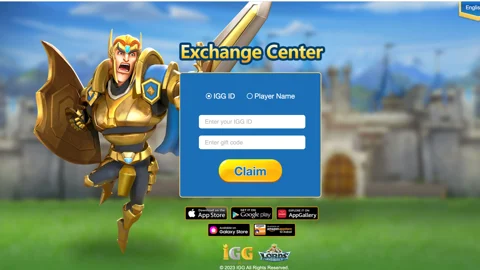 Usually, codes in Lords Mobile work for a few weeks to a few months. Therefore, if you see the new active code, it would be best not to delay redeeming it. Otherwise, you might easily miss free rewards.
Lords Mobile Active Codes (May 2023)
This was last updated on May 25
Right below are collected all the active Lords Mobile codes!
LM2023HTTYD - Use code for 200 Artifact Coin, 2k Energy, Braveheart, x5 3h Speed Up Research, Relocator, 500k Food, 150k Stones, 150k Timber, 150k Ore, 50k Gold
LM2023 - Use code for x10 Night Raven Medals, x1 25% Player EXP Boost, x10 1k Energy, x10 10m Speed Up Research, x10 10m Speed Up Training, x10 Stone Boost, x10 Food Boost, x10 Timber Boost, x10 Ore Boost, x10 Gold Boost
LM001 - Use code for x10 Incinerator Medals, x1 Braveheart, x3 100 VIP Points, x10 10m Speed Up, x10 10m Speed Up Research, x10 150k Food, x10 50k Stones, x10 50k Ore, x10 50k Timber, x10 50k Gold
LMEID2023 - Use code for 200 Artifact Coin, 2k Energy, Braveheart, x5 3h Speed Up, x5 3h Speed Up Research, Relocator, 500k Food, 150k Stones, 150k Timber, 150k Ore, 50k Gold
If, for some reason, the code from this doesn't work, ping us about it in the comments. We'll try to update this article as soon as possible.
Lords Mobile Expired Codes (May 2023)
Since the game's release, Lords Mobile now has a great many expired codes. Check the list below and discover them.
BSFEBLORDS
EMBRACEEQUITY
LM7YEARS

LMINLOVE2023

LM2022
GUILD2022
THANKS2022
BLUESTACKLM
LM001
ADVENTURELOG
2022LORDSPARTY

CHRISTMAS2022
HALLOWEEN2022
LMSMILEY

MOONFIESTA
DIVINEASSISTANCE
HOMECOMING2022
FATHERDAY2022
IGG16YEARS
MOTHERDAY2022

LMCOLLECTOR
2022ARTIFACT
EASTER2022
LM6THANNIVERSARY
2022WINTEROLYMPICS
KUNGFUPANDA
ROYALCOINS
QWG46VQ
NNU6HUNP
J696DU5X
5JFE2VZH
78S4W96X
XAES9HNM
ZX9EACM5
THANKSGIVING

LMHalloween

3DMAP
SODAFEST
LORDSHUB
2021cj
Vx888
EARN717656
LORD365SMOBILE
ED5HX9
Yfwpqp
IGG15TH
vergeway
SAINTSEIYA

2021LORDS

LORDS

joan5

CHADRA5
LM2021
ALICE5
SHANE5
WESLEY5
Where Do You Get Lords Mobile Codes?
Of course, we are not the source of Lord's Mobile codes. Before appearing here, they are published on the following developer's social media accounts:
Even though developers also have an active Instagram profile, it is used mainly to share the news about Lords Mobile. Thus, we didn't include it in this article.
While you are here, the latest news:
This article contains affiliate links which are marked with [shopping symbol]. These links can provide a small commission for us under certain conditions. This never affects the products price for you.