Want to get MU Origin 3 free rewards? Scroll down and discover the best freebies for this game. Here are the ones for June 2023.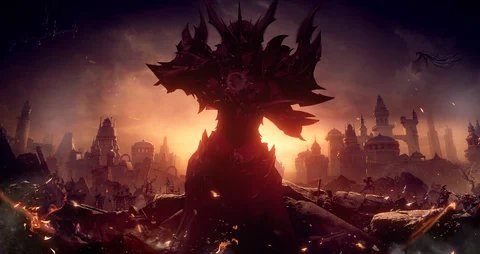 MU Origin 3 is the sequel of the legendary free-to-play MMORPG. The game has an exciting open world of content that can attract almost every gamer. While the idea of MU Origin 3 is traditional for MMORPGs, the implementation is unique. The game has no analogues on both PC and smartphones.
This guide lets you discover all the active and expired MU Origin 3 codes. Each MU Origin 3 code can boast overpowered rewards for every player. So, check this guide regularly not to miss any valuable rewards.
How To Redeem Codes In MU Origin 3
Struggle to redeem code in MU Origin 3? Check out the list below and discover how to redeem codes in MU Origin 3. It's a straightforward process that doesn't take much time.
Open MU Origin 3, complete the tutorial.
Press on the Gift Box button located in the top-right corner of the screen.
From here, navigate to the Gift Code menu.
Insert the code into the text box.
Press the button Exchange.
Voila! Rewards are on your account.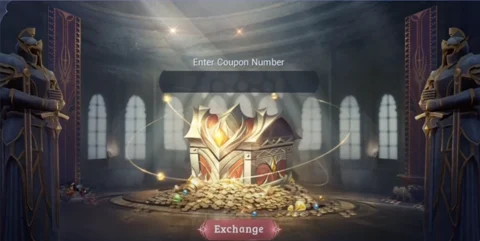 Consider that some MU Origin 3 codes work only for a few days. Thus, you should be pretty quick with redeeming them not to miss any rewards. It can be extremely helpful!
MU Origin 3 Active Codes (June 2023)
This was last updated on June 7
MU Origin 3 has only one active code at the moment of writing. Check this article from time to time. New freebies will appear here soon.
RUNEMAGE1 – Redeem code for Blue Diamonds x200, Blessing Crystals x4, Treasure Map x4 (SEA)
If you are looking for a good PC game for a low price, check out the PC Game Pass. It includes the most popular in a single monthly subscription!
MU Origin 3 Expired Codes (June 2023)
Check out the list below for MU Origin 3 expired codes. They still can be helpful!
HAPPYWEEK16
RDPCKT
OneYear
SMTLG
AllianceLeague
ST4RRNG
HAPPYWEEK15
H3LLISH
HAPPYWEEK14
MAYJOR
DemonHunt
PTNLSET
HAPPYWEEK13
ICESOUL
HAPPYWEEK12
SNGKRN
HAPPYWEEK11
MU4PRL
StarCombo
LUCKYKOI
NEW3R4
CrystalRankin
DSCPLN
SSSEarth
P4L4DIN
Sanctuary
MUMARCH3
QueenBee
MUDRAGON3
RuneMage
V4LENTIN3
MULOVERS2023
Dragonkin
MULANDF3B
ElemGemUP
HAPPYWEEK10
REBORN
MasterTalent
LeagueS2
NEWSTART
PALADINS
TOPMU2023

2023MU3
MERRYXMAS
AffixConversion
2022MerryXmas
2022XmasEve
2MOREWKS
HAPPYWEEK9
HalfYear
URFRIEND
UltimateSkill
SUMMONERS
MOREWINGS
GOGOFOOTBALL
THANKYOU
2022WORLDCUP
THXGIVING
HAPPYWEEK8
NEWLEVEL
SUMMONER
WAKEMEUP
HALLOWEENTREAT
HALLOWEENOR
HALLOWEENTRICK
HALLOWEEN1
HALLOWEENTRICK
BETTERMU3
SummitLeague
GOODSTART
PCBONUS
THEBESTMU
HALLOWEEN
MU3GLOBAL
GOLDENOCT
NEWSYSTEM
STARTNOW
HAPPYWEEK6
GemUPUP
DAYONE
HAPPYWEEK5
FIRSTDAY
100DAY
DEMON
MONDAY1
HAPPYWEEK4
GOODMONDAY
HAPPYWEEK3
HAPPYMONDAY
1MAND500K
HAPPYWEEK2
ITSMONDAY
TOIYEUMU
MU3SEA
MU333
MU321
THISISOURCODE
MU3VIP
ONEISDONE
TWOOOO
HAPPYWEEK
FBBONUS
FBEXCLUSIVE
1M2NTH
MUBRAV3
ORIG6N8
MONBONUS
F4CER3G
D5SKURD
These codes don't bring any rewards anymore. So, don't waste your time trying to redeem them.
Where Do You Get MU Origin 3 Codes?
If you think that rewards from MU Origin 3 codes are insufficient, there is no reason to worry. Check out the next social media accounts for more freebies:
While it doesn't take much time, following these social media is one of the best players can do. Moreover, it is extremely beneficial even if you are in the late game stages.
Do you love LoL? If yes, check out our latest video about the new unique upcoming character:
This article contains affiliate links which are marked with [shopping symbol]. These links can provide a small commission for us under certain conditions. This never affects the products price for you.