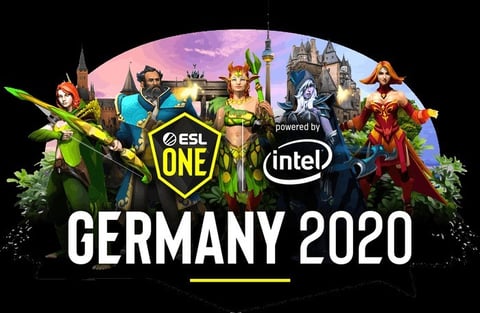 The Dota 2 ESL One Germany group stage will begin on October 5, 2020 and features the top teams in the competitive Dota 2 scene. The grand finals are set for November 1 and will feature 16 teams from the Europe and CIS region. The tournament will be played online and broadcasted from Germany. But what will the tournament look like? Find out now!
ESL ONE Germany has invited 11 teams so far and plans to hold open qualifiers starting on September 19 to find the remaining 5 teams that dare to challenge the absolute best teams in all of Dota 2. Currently, the team to beat is Team Secret who absolutely dominated the OMEGA League and it is no doubt the favorites to win the ESL One.
There is still time to sign up your squad for the ESL One Germany, but the competition is extremely stiff!

Our #ESLOne Germany 2020 Online Open Qualifiers start later this week on the 19th, so if you think you're good enough to take on some of the top teams in EU/CIS make sure to sign up below!

https://t.co/4vz5w9PqBa pic.twitter.com/rR2UsBrXa9

— ESL Dota2 (@ESLDota2) September 15, 2020
All the big names in Dota 2 have been invited to the swiss style group stage which will be Bo3 matches and after 5 rounds the teams with three wins will proceed to the playoffs. The tournament ends in a Bo5 grand final on November 1.

Teams will compete for a $400,000 prize pool and the 16 teams that make it to the playoffs will cash the tournament.
1st - $150,000
2nd - $80,000
3rd - $45,000
4th - $25,00
5-6th - $15,000
7-8th - $12,000
9-11th - $7,500
12-14th - $5,500
15-16th - $3,500
Who are you cheering for and will anyone dethrone Team Secret? October brings us more sweet Dota 2 action and the matches will surely be epic as the titans of Dota 2 face-off once again.
EarlyGame has all the stuff on Dota 2, gaming and esports! We tell you the OGA Dota PIT Season 3 or about the Top 5 Easy to Play Heroes in Dota 2.