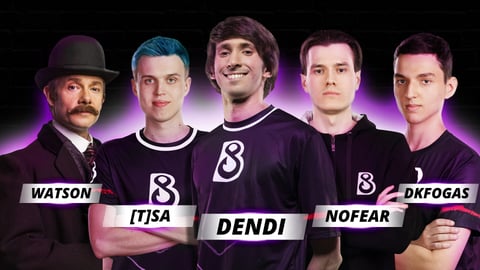 The Dota Pro Circuit 2021 is still technically underway, but some teams are already making serious changes to their rosters! Here's what happened so far!
Let's start by saying that Dota 2's Lower Division for the DPC 2021 was probably not thought out very well and the criticism towards Valve was well-deserved. During the first season of the DPC, we already saw teams break the rules and get disqualified for match-fixing. Why? Because being at the bottom of the Lower Division yields no return aka they're not getting paid. Without further ado let's see which teams already made changes!
March 17 Update
B8 merge with XactJlepbI
Just a week ago we reported that Leonardo "RdO" Fernandes probably left the B8 roster. Now it's clear that the rest of the Brazilians (Diego "Sexyfat" Barini and Heitor "Duster" Pereira) are also out. This left B8 with two players, Danil "Dendi" Ishutin and Sergey "[T]SA" Timchenko. What's even worse the team was at the bottom of the Lower Division which meant they lost their spot in the Dota Pro Circuit. That changed yesterday.
Ok, look. Our new roster:

5. NoFear
4. [T]SA
3. DkFogas
2. Dendi
1. watson

We'll play in a lower division after merging with XactJlepbI team #b8d pic.twitter.com/nvmdxjROv2

— B8 (@B8esportsGG) March 16, 2021
B8 are doing everything in their power to keep their head above water. After merging with XactJlepbI the team gets to stay in the Lower Division for Season 2 of the Dota Pro Circuit. The roster is as follows:
Alimzhan "Watson" Islambekov
Daniel "Dendi" Ishutin
Vladislav "DkFogas" Frolov
Sergey "[T]SA" Timchenko
Alexsander "NoFear" Churochkin
March 10 Update
RdO leaves B8
Danil "Dendi" Ishutin's team B8 forfeited their series against Hellbear Smashers in the Snow Sweet Snow #2 tournament. This was quite surprising as it's one of the few events where B8 was not eliminated and managed to win some games.
We are leaving the Snow Sweet Snow tournament due to changes in our roster and the inability to use more than two standins. We wish the rest of the teams good luck and continue to prepare for the new DPC season. More news soon. Stay tuned! #b8d pic.twitter.com/fQK7V6vAzS

— B8 (@B8esportsGG) March 10, 2021
According to cybersport.ru, Leonardo "RdO" Fernandes left B8 but there's still no official confirmation from the team. If true, the roster drops down to three players and a stand-in:
Danil "Dendi" Ishutin
Diego "Sexyfat" Barini
Sergey "[T]SA" Timchenko (stand-in)
Heitor "Duster" Pereira
Spider Pigzs Disband
Remember the two teams we mentioned above? They were at the bottom of the barrel in the EU Lower Division. Above them were Hippomaniacs and Spider Pigzs. The latter have now officially disbanded and it's uncertain whether we'll see them again.
After 8 months together we didn't manage to achieve our goals so we decided it is time to go different paths. We will finish Snow Event and Epulze event and that will be all from Spider Pigzs.
Also I am looking for a team at any region.
Thanks for the support we had!

— Nikola Popovic (@LeBronDoTa) February 24, 2021
With a fifth place in the Lower Division, Spider Pigzs would still have a spot in it during the second season but that's not what the team wanted so they chose to disband. This raises a question: What if every team from the Lower Division of the DPC simply ceases to exist? Will we see even more qualifiers?
Vikin.gg Release Tobi
Today we announce we part ways with @TobiDotes.

We'd like to thank you for your contribution this past year and wish you nothing but the very best in the future. Good luck as you go forward. pic.twitter.com/MErYXE9l1J

— Vikin.gg (@GGVikin) February 25, 2021
We gotta say, Vikin.gg showed a lot of promise before the start of the DPC 2021. The team managed to beat some of the best in Europe and everyone had their hopes up for them. Unfortunately, their run in the first season didn't end well. They finished at 6th place (beating only OG and Team Nigma) which means they'll be dropping down to the Lower Division in Europe. Tobias "Tobi" Buchner is no longer part of the team but at least they're not disbanding!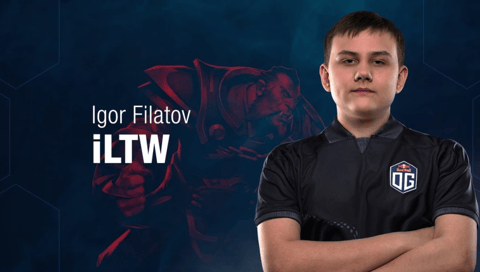 ILTW Becomes a Free Agent
Igor "iLTW" Filatov went inactive in Virtus.pro and played for Live to Win during the first season of the DPC before the team got signed by AS Monaco Gambit. Last week Filatov officially left the Russian bears and became a free agent.
iLTW's contract with our club has been terminated, the player has become a free agent!

We would like to thank Igor for all the matches and victories in https://t.co/RghpmPyTHr #GOGOVP pic.twitter.com/UeL228SKgI

— Virtus.pro (@virtuspro) February 17, 2021
We'll probably see more of ILTW in the second season of the DPC 2021. In a way, the big roster shuffle is just beginning!
QQQ Replaces Yao as EHOME's Coach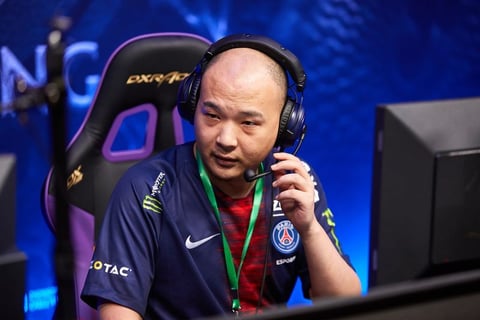 On Tuesday, EHOME announced that Yao "Yao" Zhengzheng will no longer be the coach for the team. Instead, his place will be taken by the former coach of Team Aster Yao "QQQ" Yi. The latter is 35 years old and probably one of the most experienced players in the Chinese Dota 2 scene. EHOME are currently in 6th place but they have yet to play against PSG.LGD, Elephant and LBZS so a lot can still change. Let's hope the new coach will give them that extra they need!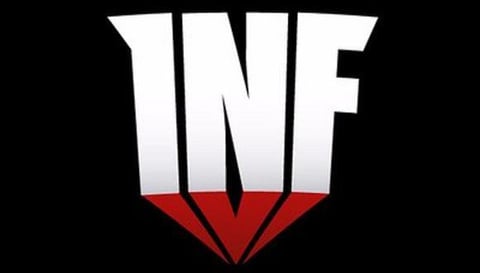 Mr.Jeans Leaves Infamous
Not too long ago, Infamous completed their lineup with Jean "Mr.Jeans" Natividad. Now, two months later they part ways. Infamous earned sixth place in the Upper Division of the DPC in South America and they'll continue to compete there in the second season.

Kpii and Febby leave TNC
Damien "kpii" Chok and Kim "Febby" Yong-min are no longer part of TNC Predator. Kpii joined TNC back in September 2019 while Febby was a recent addition from this January.
We would like to thank Kim YongMin @Febbydota and Damien Chok @kpiidota for sharing their unrivaled professional skills with the team and bringing us multiple title wins during their stay. Today, we are announcing their release in our current roster. pic.twitter.com/xphld0thWf

— TNC Predator PH (@TNCPredator) March 3, 2021
The team played in the SEA Upper Division of the DPC 2021 and managed to get fourth place. Sadly, that's not good news as it means no Singapore Major and only 100 points earned so far. The latter will also be reduced as the team will suffer a penalty for changing players. The two players to replace them were already announced.
Let's make it official!

We want to welcome Marvin "Boomy" Rushton and Jun "Bok" Kanehara as our new Position 5 and Position 3 players, respectively. We are excited on what Boomy and Bok has to share with our team in terms of game strategy and playstyle. pic.twitter.com/Q9Qm8KjMKf

— TNC Predator PH (@TNCPredator) March 5, 2021
The two new players are both quite experienced and last played for Omega Esports. The TNC roster is once again complete:
Kim "Gabbi" Villafuerte
Armel Paul "Armel" Tabios
Jun "Bok" Kanehara
Timothy John "Tims" Randrup
Marvin "Boomy" Rushton
Drew out of BOOM Esports

Andrew "Drew" Halim is no longer part of BOOM Esports.
#DOTA2

Today we parted ways with Drew. Thank you very much for your contribution to our DOTA 2 team at DPC SEA. Stay enthusiastic & may you successful for your future careers. See you on top, Drew!#HungryBeast pic.twitter.com/seo8O6peUt

— BOOM Esports (@boomesportsid) March 4, 2021
BOOM Esports placed right after TNC Predator in the SEA Upper Division of DPC 2021. Much like TNC they won't be going to the major but at least they get to keep their spot in the division for next season.
That's all there is for now, but as we've already mentioned the big shuffling is only beginning so expect a whole lot of roster changes in the following weeks.
For more Dota 2 news and everything else gaming or esports stay with EarlyGame. Make your own MyEarlyGame account to customize the content you wish to see on our website and enter exclusive giveaways.