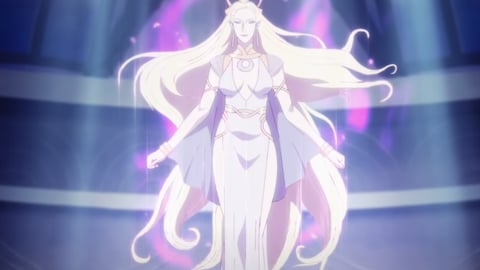 Dota 2 is finally rising in popularity or at least it will at the end of this month, with the release of its animated series DOTA: Dragon's Blood. The show will no doubt attract some new players to Valve's MOBA, but it also holds another secret - the next hero.
Months ago, in a blog post, Valve announced that they'll be releasing a new hero with the Mistwoods Update (patch 7.28) and another hero in the first quarter of 2021. Here's the exact excerpt:
We are currently aiming for end of November for a new hero release, followed by more that are spread throughout next year with the next one in the first quarter next year.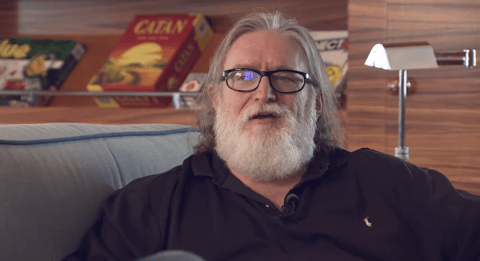 If you want to check for yourself, it's the Dota Plus and Guilds blog post. The hero mentioned for the end of November was Hoodwink, but she was eventually pushed further down to mid-December. Still, the "next one" should be coming in Q1 of 2021. What a coincidence that DOTA: Dragon's Blood, the unexpected but totally welcome animated show based on DotA lore, will be airing on March 25.
All of this leads us to believe that the next hero will not only be revealed in the upcoming animated series, but will most likely play a major role in it.
Who Will Be the Next Dota 2 Hero?
Well, easy answer off the bat: All things point to Selemene.
While the show is still two weeks away, the numerous trailers have revealed plenty of information about the plot and characters. Some of the heroes we'll definitely be seeing in the show include:
Dragon Knight (duh)
Mirana
Luna
Invoker
Terrorblade
Then there's Selemene. The goddess of the moon has two loyal followers in the face of Mirana and Luna. She hasn't received a lot of attention in terms of in-game voice lines, but by the looks of it she might be the driving force in the anime.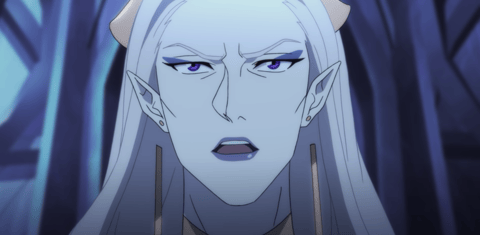 Lines from the trailer like "There is only one goddess of the moon" and Invoker's comment that "The brightest lights cast the darkest shadows" give us a hint that Selemene probably isn't what she seems at first glance. This makes her a prime candidate as the next playable hero in Dota 2. Her lore will be expanded in the show and it makes perfect sense. Plus, other gods like Zeus and Mars have been in the game for some time, so divinity isn't a problem.
Is the Poster Hero the New Dota 2 Hero?
You know which one we're talking about, the character that hasn't received any attention yet: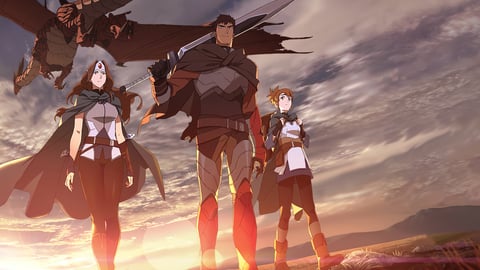 Your guess is as good as ours in here. It could be just a filler companion or it could be a main character. Until we see the show it won't become clear, but she might as well turn out to be the new hero we've been waiting for.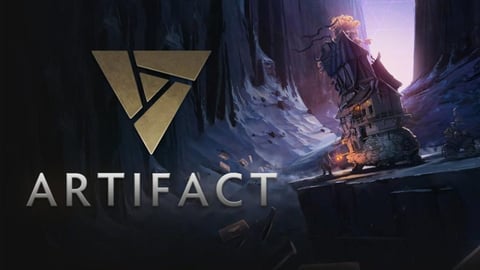 The New Dota 2 Hero Could Be From Artifact

Valve's biggest flop of a game, Artifact, is no longer in development. The company officially announced that the game is turning free to play and will have two versions available.
That's such a shame, really. While the game might have failed, it delivered on lore and characters, by expanding the Dota 2 universe. Artifact featured brand-new heroes that many of us thought will one day make it into Dota 2. These include:
Sorla Khan
Kanna
Prellex
Rix
There are others like Debbi, Farvhan, J'muy, Keef and Mazzie, but honestly... they just feel like filler characters.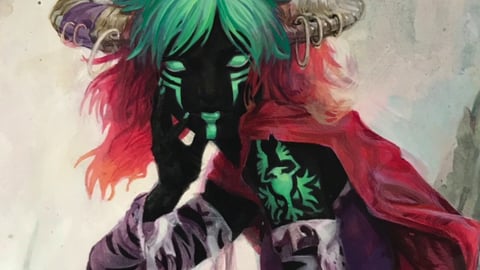 As for the four mentioned above, there might still be a chance. Kanna is mentioned in a voice line from Juggernaut's arcana to Phantom Lancer:
Azwraith, you haven't heard any rumors of Kanna's return have you?
Prellex might be just the counterpart to Kanna, but for the Radiant side. Rix was involved in some of the comic books released around Artifact and Sorla Kahn was Axe's successor in leading the Red Mist army. In theory, any of these four heroes might make it to the game someday.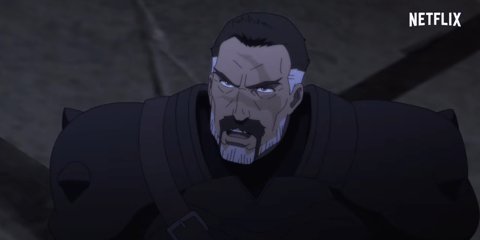 Could Kaden Be the New Dota 2 Hero?
Now, you might be asking who's Kaden? We've already heard the name previously, but he was only mentioned in specific voice lines or in item description text in Artifact. Kaden is THE dragon knight as the grandmaster of the school they're taught in. In the latest Netflix video, we see some clear signs that Kaden will play a role in DOTA: Dragon's Blood. The question is how big will it be? He's the only one to slay a dragon from each type and survive a battle with an eldwurm.
Who do you think will be the new hero in Dota 2? Tell us on Facebook or Twitter!
For more Dota 2 news and everything gaming or esports stay with EarlyGame. By making your own MyEarlyGame account you can customize the content on our website and enter exclusive giveaways!