Just like in the last few years we ask ourselves who will be THE upcoming streamer of 2023 and give you guys and girls the chance of voting, during the the EarlyGame Awards in favor of Laureus Sport for Good Germany 2023.
So our jury had more then enough candidates to choose from for the Upcoming Streamer of the Year, which made it really hard to narrow it down to 10 nominees.
We decided on streamers with crazy growth and the largest presence in the scene and those, we expect, could rise to the top of Twitch.
I mean, look at HoneyPuu. Last year she was nominated at the EarlyGame Awards as an Upcoming Streamer, and now she's one of the largest female German streamers.

But before we reveal the candidates, remember that we're hosting these Awards for a good cause. Every Dollar you donate, goes directly to Laureus Sport for Good Germany.
Also, we want to thank our Award partner Euronics and MIFCOM, for making this all possible. If you don't know them they provide you with all you could possibly need for gaming. MIFCOM for example provided us with an awesome gaming PC for the give away.
We got a lot of cool prizes. All you have to do, is donate to Laureus Sport for Good.
For every 5 Euro you donate, you receive one ticket for our raffle. More donations mean more tickets and higher chances to win something in the end.


There are also a bunch of other prizes! We got everything the gamer heart desires.


Now it's your turn. Vote for your Upcoming Streamer of the Year! Share the voting, activate your community, because in the end the EarlyGame Awards are a community award. Our jury "only" chooses the top 10 candidates.
EarlyGame Awards In Favor Of Laureus Sport for Good 2023
For everyone that wants to vote, but maybe doesn't want to donate to Laureus Sport for Good, don't worry, we got you!

Thanks to our partners fritz-kola, we will be able to give away 3 Lootbags among everyone that participated in the vote. Voting doesn't cost you anything, so that's a free W for you!
Upcoming Streamer of the Year 2023 - Criteria
If you're interested in why we chose these 10 candidates, you can find a short description to each of them here with some nice pics (we did a special Instagram deep dive). Btw, the order is random, so don't interpret anything into it.
Of course, we thought of some rules, how candidates are chosen:
Less than 100k followers before 2022 on Twitch
(very) strong growth of the Twitch channel
natural growth (no viewbotting etc.)

large potential of the channel (growth will continue for a long time)
The voting for the Upcoming Streamer of the Year 2023 is officially open and there can only be one.
When will we announce the winner? On 26.02.2023, when our big award show goes live!
Upcoming Streamer of the Year 2023 - Nominees

V1nKub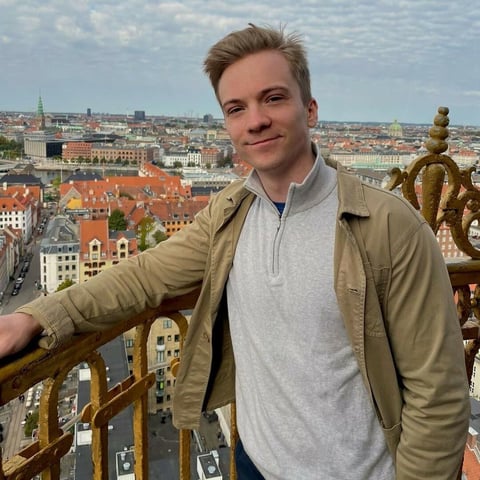 V1nKuB is an emerging Warzone streamer, who scores with his know-how (I mean all his top clips are loadouts, settings etc.).
2022 was his year! He managed to increase both his followers and his hours watched nearly tenfold. We believe, V1nKub can really hit the ground running with his content and if there are really no view bots, his growth is actually insane!
ronnyberger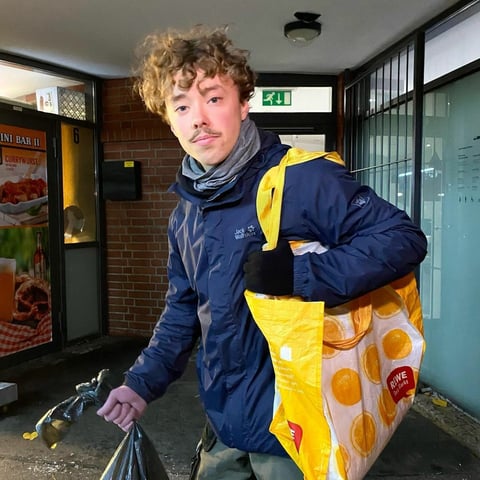 If you've ever watched a video from Hungriger/Satter Hugo, then you definitely already know ronnyberger. The dude is in pretty much every highlight video, when it comes to German streams.
He's got abnormal average views (almost 2000 right now with 50k followers), which is probably because all his IRL livestreams are simply wild.
Especially in 2022 Ronny escalated again, and we think, he's one of the most entertaining IRL streamers, that can rise to the top of Twitch.
starletnova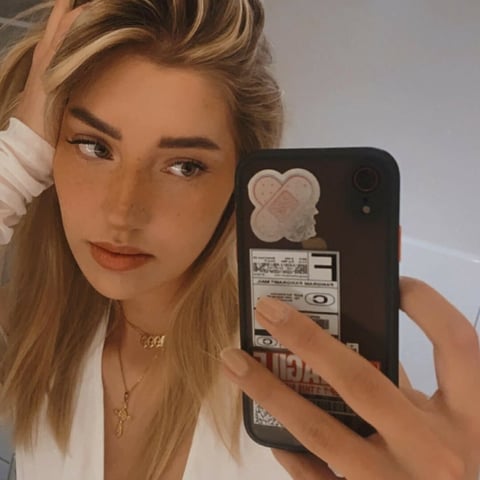 What can I say, even if Nova is almost too large for this category, her growth this year has been wicked, so we simply had to feature her! She was also just really cool in 7 vs. Wild, which probably explains her growth.
She started 2022 with almost 100k followers (so really hard at our limit) and still managed to double that number. The same is true for her hours watched (from about 730k to 1.8 million) - so it was pretty much impossible not to include her.
OttoBulletproof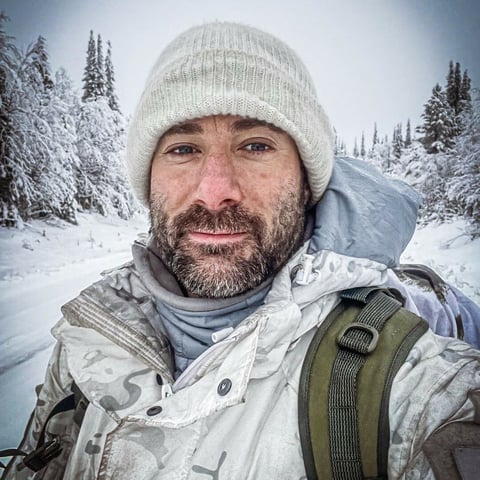 Otto just started streaming this year and already has almost 100k followers and 500k hours watched.
You can clearly see the boost at the start of 7 vs. Wild, which (spoiler alert!) he even won, but Otto also just seems to be a likeable and cool dude... so we believe he can keep the hype alive.
Anyway, it's definitely rad, how he jumped to those numbers from 0 and that's why he had to be a part of the Upcoming Streamers of the Year.
quiteLola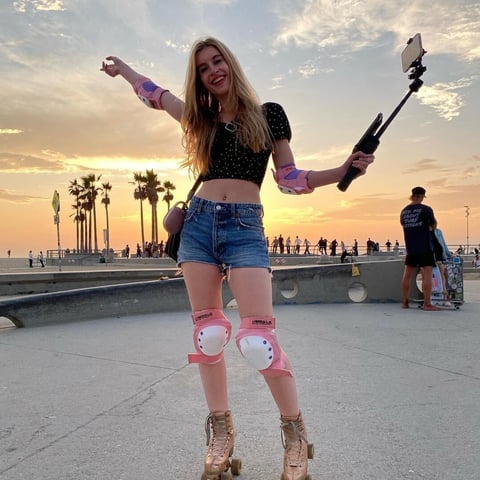 IRL really gained some ground this year (not surprising now that it's possible again after COVID) and present right at the front as newcomer is quiteLola.

Since July, Lola has had the most badass increase on this list, as she catapulted herself from 5k to almost 82k followers and from 100k hours watched to 1.8 million! So definitely had to nominate her am I right?

SkylineTVLive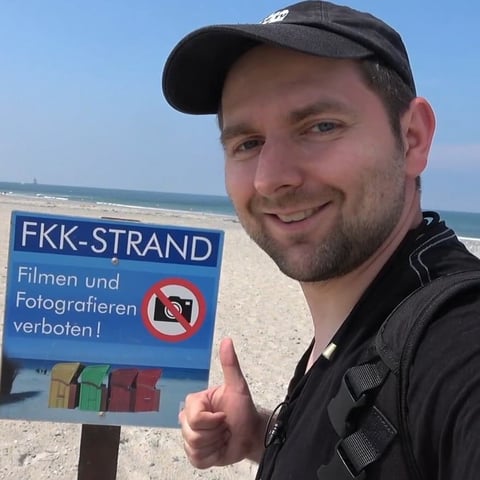 SkylineTVLive, a.k.a. Knossi's camera man, is another IRL streamer, who really hit it off this year.
As an OG he already started streaming back in 2018, but now 2022 was his year! He increased his followers almost tenfold this year and quadrupled his hours watched, which is just insane!

SkylineTV shines with his "reporter-like interview-heavy livestreams," where he seeks out great streamers and cool events armed with his microphone and cameraman.
NoahZett28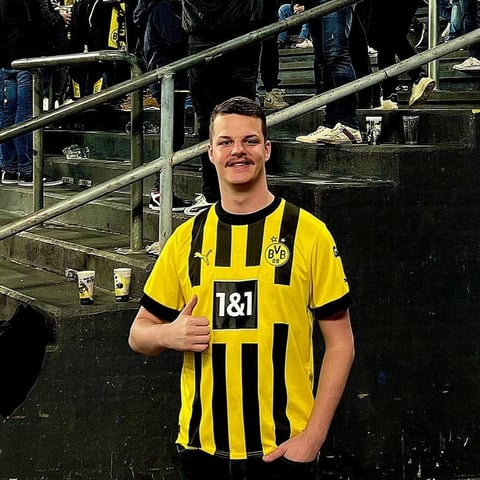 FIFA and rage clips seem to be a great mix when it comes to getting followers and hours watched. Unfortunately, the price is that you regularly need new controllers, monitors, tables and windows.

Well, at least for Noah it turned out that way. But he can't complain, after all, he became one of the Upcoming Streamer of the Year (even if the competition is really tough).
Snipsska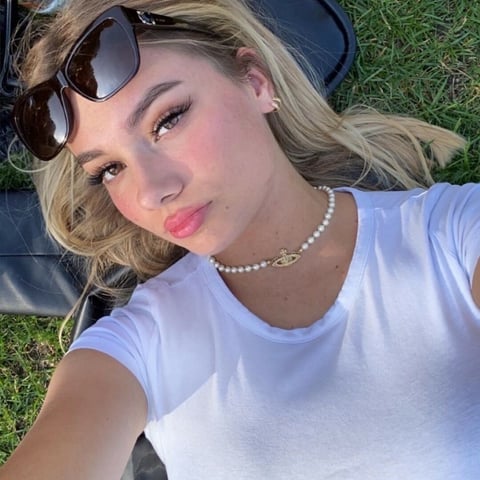 As the youngest and also smallest of our candidates, we still see plenty of potential for Snipsska's growth.
She started the year with just 5K followers and has since quadrupled that. More importantly, she's plainly increased her Hours Watched tenfold.

We think it's only a matter of time before her growth escalates completely and want to encourage that accordingly. Whether she becomes Upcoming Streamer of the Year, however, is ultimately up to you.

HamedLoco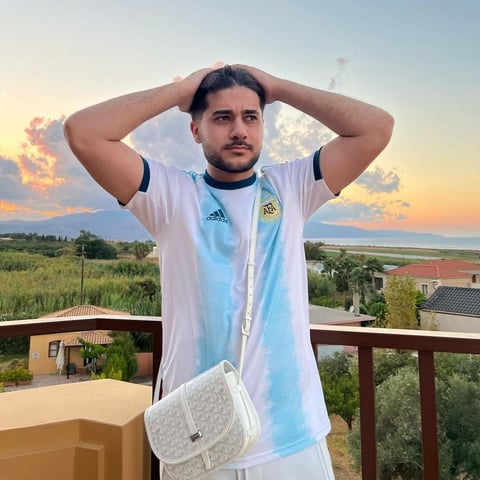 You could say it's cheating if you already have a successful YouTube channel, but we just see this as a guarantee that Hamed will also be successful on Twitch.
Besides, it's about which streamers have taken off the most this year, and Hamed simply can't be left out. He's likeable, he's innovative, and he's quadrupled his Hours Watched in 4 months! Not in the timespan of an entire year, but in FOUR MONTHS!

I had the chance to do an interview with him, and he already said that he hasn't streamed professionally for that long and if you look at the stats, you can see exactly when he started.
SEBO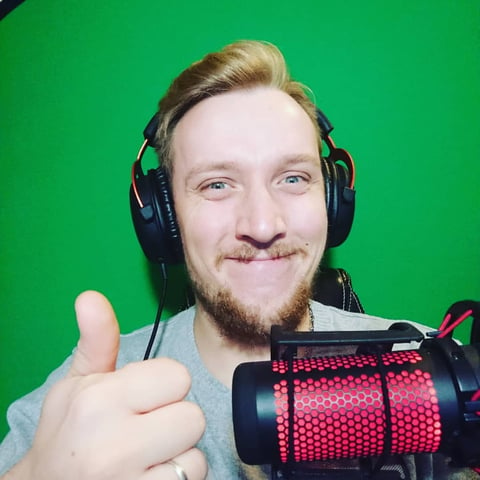 Last but not least, we have our first GTA RP streamer, SEBO
SEBO had a sick boost in terms of followers, notably in October, but otherwise has a pretty constant and stable growth. Especially when it comes to Hours Watched, he even beats starletnova, who actually has the most followers on the list.

Sebo definitely had a crazy good year in 2022 and is rightfully one of the Upcoming Streamers of the Year.
If you wanted to donate, now you have another chance to maybe win an awesome MIFCOM gaming PC or one of many other prizes: