If your invasions aren't going to plan in Elden Ring, then it might simply be due to server issues. Here's how to check the Elden Ring server status and what you can do to fix potential connection issues.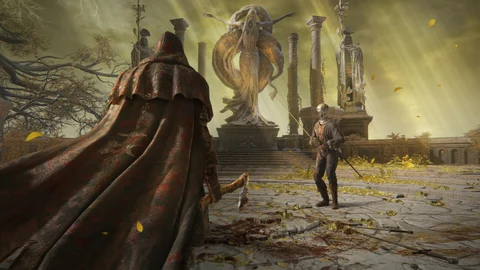 While Elden Ring remains one of the best single-player games that any player can embark on in the modern era of gaming, that's not entirely what has kept it alive in 2023. There is quite a large multiplayer player base in Elden Ring, even one year after the game's initial launch date.
Multiplayer sees players invade other users' worlds to challenge them to a straight up 1v1 battle. While this system works flawlessly most of the time, there are instances when players either can't log in to the Elden Ring servers or experience issues with connecting with other players. If you're experiencing either of these problems, then you might want to check on the Elden Ring servers.
Is Elden Ring On Nintendo Switch?
Check The Elden Ring Server Status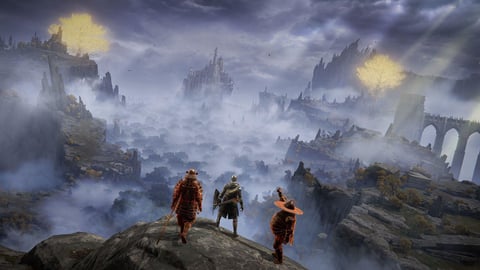 The first place you should check for updates on the Elden Ring servers is the official Elden Ring Twitter account. While this account is not a dedicated update account, it will often let players know if there is going to be server maintenance or if the servers are down for any reason.
If players have checked that Twitter account to no avail, they will want to check an unofficial source next. The best source to see the current status of the Elden Ring servers is a website called "Downforeveryoneorjustme." This site has a dedicated page for Elden Ring where players can report if their game is having trouble connecting to the servers. Since the site completely relies on player data, this can either be extremely accurate or not accurate at all, depending on what going's on with the game itself.
Those are the two best locations to check up on the server status for Elden Ring. If neither avenue is reporting any server issues, then it might be time for you to check your own connection.
Having problems running Elden Ring properly? Get some of the best gear for gaming right here on Amazon!
No Connection To Elden Ring: How To Fix Potential Local Issues

If you're having trouble connecting to the servers although they seem to be online, maybe the problem lies within you. Here are a few things to check if you're having trouble connecting to the Elden Ring servers:

If you're in touch with friends that also play Elden Ring, ask them whether they have the same problem. If they don't, you can be pretty sure that it's a local problem and not a server-based one
Restart your router
Restart the device you're playing Elden Ring on

Check the connection settings of your device to find out whether it's connecting properly to your Wi-Fi.

This article contains affiliate links which are marked with [shopping symbol]. These links can provide a small commission for us under certain conditions. This never affects the products price for you.