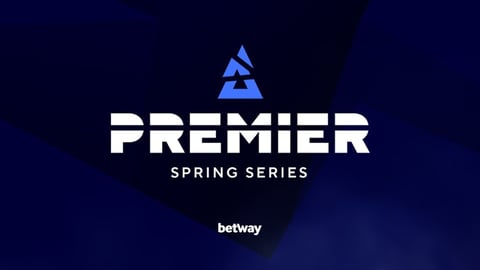 The two sides of the BLAST Premier Spring Grand Finals coin presented two different stories, both of them compelling. While we were seeing a North American behemoth rise from the ashes, a new one was emerging in Europe. Welcome to our BLAST Premier Spring Grand Finals recap!
North America - Geniuses remind us they are Evil
Evil Geniuses have not had a great 2020 and that's putting it lightly. In a calendar that was made easier than usual due to the coronavirus forcing organizers to split major tournaments into separate regions, EG were regularly left in the dust by the likes of FURIA, Liquid and Gen.G.
Just last week, Peter "stanislaw" Jarguz's men finished bottom at DreamHack Masters Spring. With the captain's reputation, it wasn't too difficult to imagine roster changes were coming. What we got instead is a revitalized Evil Geniuses squad that lost a single game en route to a title not many were considering them genuine contenders for. Even that single defeat came in a very close match vs. Made in Brazil.
EG even granted themselves the satisfaction of revenge as mibr were the team they defeated in the Grand Final – in an even more dramatic way than the loss a couple of days earlier. All in all, a great week for Evil Geniuses and a breath of fresh air for stanislaw. That leash is surely feeling a lot more loose now.
BLAST Premier Spring Grand Finals North America standings
1. Evil Geniuses - $160,000/1600 BLAST circuit points/Spot in BLAST Global Finals
2. Made in Brazil - $65,000/800 points
3. FURIA Esports - $15,000/600 points
4. Team Liquid - $10,000/400 points
Europe - Complexity stun the favorites in memorable run
I doubt even Complexity gaming members were touting themselves for the BLAST Premier Spring Grand Finals Europe title, yet here they are – champions! Two Americans, two Danes and a Bulgarian – here's a mixture! They somehow made it work, at least for a week, taking down OG, Natus Vincere, FaZe Clan and, in the final – Team Vitality as part of this spectacular run. In other words – this was not a fluke.
Complexity played incredibly stable for a team that was plagued my inconsistency and whose future was placed in much doubt following less than impressive results in 2020. The team lost a map in three of their four games, which might be viewed negatively by some, e.g. "they barely won", but the truth of the matter is that for a team still so young in its current iteration, this can only be a positive mark, a mark of mental and tactical strength.
To ask of Complexity to begin a series of tournament wins now would be overbaking the pie, but at the very least this squad of three nations and two continents has earned our curiosity for the foreseeable future.
BLAST Premier Spring Grand Finals Europe standings:
1. Complexity Gaming - $335,000/2400 BLAST circuit points/Spot in BLAST Global Finals
2. Team Vitality - $65,000/1200 points/Spot in BLAST Global Finals
3. FaZe Clan - $30,000/900 points
4. Natus Vincere - $20,000/600 points
5-6. G2 Esports - $15,000/300 points
5-6. Ninjas in Pyjamas - $15,000/300 points
7-8. ENCE Esports - $10,000/150 points
7.8. OG - $10,000/150 points
The journey continues
The CS:GO calendar never sleeps. Well, except for when there's a player summer break. That begins July 1, but before that we have another week of top tier Counter-Strike to go. This coming week the three major regions – Europe, North America and CIS engage in Regional Major Ranking tournaments. EU and NA will compete at cs_summit 6 while the CIS will have its own WePlay! Clutch Island event to play at.
Don't miss the final CS:GO action before the break! EarlyGame won't.