The xQc and Adept drama continues, as a leaked divorce filing confirmed that the Canadian Twitch streamer is legally prohibited from discussing the split online.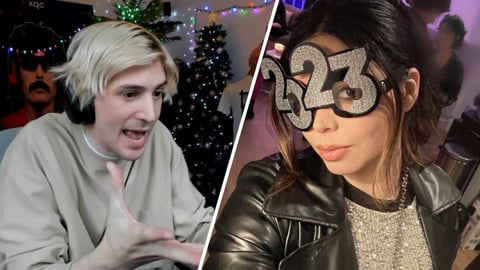 A leaked document confirmed rumors that Felix 'xQc' Lengyel and his ex Samantha 'Adept' Lopez were, in fact, filing for divorce.

The document seemingly confirms rumors that started earlier this year, about the two of them going through a "divorce" based on common law marriage.
The rumors started on January 7, when xQc had to cut his stream short, when his ex Adeptthebest crashed his broadcast accusing him of violating a court order.

As he was addressing the situation, the popular streamer was especially adamant to make sure people knew that he is not, and has never been, married.
Despite these claims by X, the leaked documents state that he and Adept were married between August 2020 and October 2022.

The leak also made certain conditions public, barring the Canadian streamer from speaking about the divorce on any of his social networks.
The divorce document was publicly examined by a YouTube called Henry Resilient and states that the two of them were in fact married and that the Petitioner (Adept) is filing for a restraining order.
This restraining order prohibits xQc from "taking any steps to stalk, harass, threaten, or otherwise intimidate Petitioner", which includes his presence online.
Another detail revealed in the document showed Adept seeking full compensation for the associated legal fees.

This includes trial costs, hiring attorneys etc. She wants all of these to be covered by xQc.
Given the legal implications, it is highly unlikely that xQc is going to address the authenticity of the leaked document, but if we get further information we'll be sure to update you on the matter.

xQc And Adept's Break-Up | In Depth Recap

A "messy break-up" doesn't even come close to describing the situation between xQc and his ex-girlfriend, Adeptthebest.
The reason for their split was apparently related to Felix having to pick between his family and his girlfriend, leading to the current situation.
What followed was an intensive break-up, including them having a heated argument live on stream and her allegedly keeping his $300K McLaren.
It looks like the car was registered under Adept's name, even though he was the one that paid for it.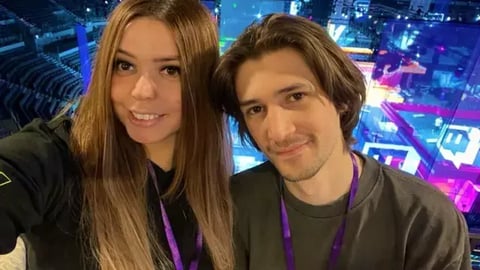 Oh, and there was also the thing about Adept accusing xQc of cheating on her with his now ex-girlfriend NYXXII and kind of being the reason they separated as well.
Get the most out of your time on Twitch with Fanbloc, and earn awesome prizes through watching streams.
Now things escalated to a whole new level, as there are rumors that Adept is trying to abuse the Texas laws around "Common Law Marriage" to take 50% of Felix's belongings through a "divorce".
As has now been leaked, the two of them have apparently been married between August 2020 and October 2022, despite xQc's claims that he is not, and never was, married.
The rumors started when she crashed his stream on January 7, accusing him of "violating a court order".

xQc cut the stream short, but addressed the situation during his last stream as well as some speculation surrounding a divorce document accessible through the Williamson County, Texas Court Record.
He went a step further, saying that "everyone who has watched the stream for like six years knows my exact mindset about this. Everybody knows my word-for-word, things I've been saying for years that I would probably never get married for the rest of my life."
The thing people are pointing out, though, is that Texas allows Common Law Marriage, meaning that two people don't actually have to get married to be considered as a married couple, as long as:
The couple agrees to be married
The couple agrees to live together
The couple represents that they are a married couple to others (telling others they're married or signing legally binding documents together, indicating that they're married)

18 years or older (an exception can be made for younger couples if they have consent of the parents)
Not related to each other
Are not involved in a marriage to anyone else
In xQc's case, pretty much all of these apply, if you consider the McLaren being registered in her name as a legally binding document they signed together. Maybe him agreeing to be married and expressing this to others didn't happen, we just don't know.
X made his stance on marriage pretty clear, as can be seen above, so even if Adept was trying to "divorce" him under Common Law Marriage regulations, he should be able to deny them being "married". If that is what's happening, that is.
There were a lot of scandals in the last couple of months: