Constantine may be nearly twenty years old and wasn't that much of a universal success, the love from fans can't be denied, though. Plus, we want more Keanu Reeves in our lives.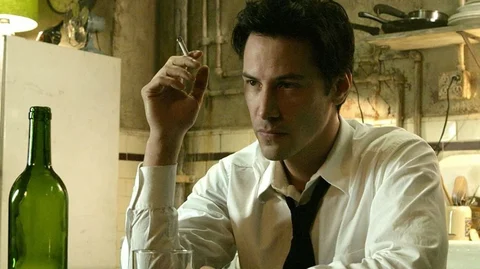 Humanity has collectively decided that Keanu Reeves is a treasure that is to be kept safe. Still, fans are ecstatic to throw him into conflict between heaven and hell yet again: it's time for Constantine 2!
Based on the graphic novels Hellblazer, the first movie from 2005 is considered a cult classic today – never mind the mixed reviews. In September 2022 a sequel has been confirmed, but how's the state of the art?

Constantine is on Amazon Prime, btw. Get your free trial membership here.
Constantine 2: Release, Plot & More
Obviously, Keanu Reeves will have to reprise his role as John Constantine, our most beloved exorcist. Director Francis Lawrence will also make his return and revisit the story that made his directing debut.
Other than that, reports say that Akiva Goldsman, J.J. Abrams and Hannah Minghella will be doing screenplay and production. Lorenzo di Boneventura will be the executive producer.
What di Boneventura said in an interview with ComicBook.com was actually kind of a bummer, though. Asked about Constantine 2, in the midst of an interview about his Transformers movie, he said:
I don't know. I'm not as intricately involved in it as others. So I'm not sure what state we're at right now.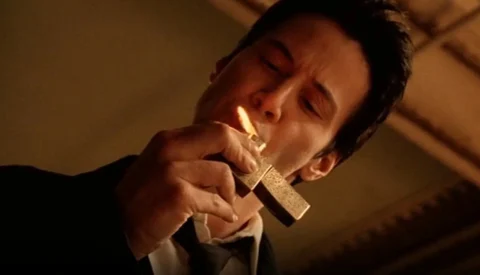 Unfortunately, Keanu Reeves didn't seem to know that much more either, saying:
I was hoping [Constantine 2] would [happen], but we don't know.
That... actually doesn't look too good. Shouldn't the people involved in making Constantine 2 know what's up with Constantine 2?
But there may be hope that the sequel is not yet dead and gone. In an interview with The Playlist, screenplay writer Akira Goldsman explained why there's no progress. And in a tale as old as time at this point, It's because of the WGA strike again. But as soon as there's an agreement, Goldsman said he'd start writing.
So hope isn't lost, but sadly, there's still no release date to report. Could take a while, to be honest.
With Keanu Reeves still burning for John Constantine, we might get lucky once the strike is over and done with. Nobody would want to make Keanu sad, right?
This article contains affiliate links which are marked with [shopping symbol]. These links can provide a small commission for us under certain conditions. This never affects the products price for you.