Raised By Wolves got two seasons by now, and you may wonder whether the series will continue. Here's what you need to know about Raised By Wolves season 3.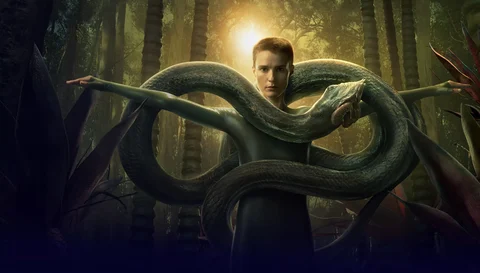 There aren't that many science-fiction show that set a large focus on philosophical topics, so everyone who likes this combination will probably have been addicted to HBO's Raised By Wolves when it premiered in 2020.

The series follows two androids (just named "Mother" and "Father") tasked with raising human children on a mysterious untouched planet named Kepler-22b. Later on, a group of religious humans who escaped from a global war on Earth on a spaceship, arrive at the planet, bringing with them their own set of beliefs and ideologies. The clash of these opposing groups leads to a suspenseful and philosophical exploration of faith, reason, and what it means to be human.
Raised By Wolves has seen two seasons with a total of 18 episodes so far, with the last one ("Happiness") airing in March 2022. If you've just watched it on stream and you liked it, you're probably curious about the potential of a third season – especially since "Happiness" ended with a stunning cliffhanger scene.
Why Every Video Game Movie Is Doomed To Fail
Raised By Wolves Season 3: Will It Happen?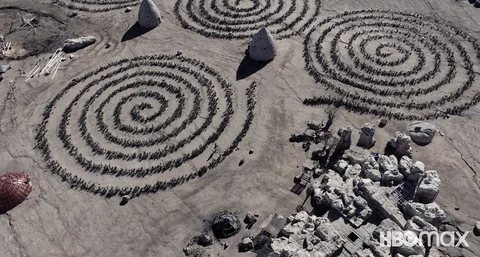 In general, Raised By Wolves got pretty positive feedback from the fan base as well as from critics; season 2 got even better ratings than the first one, according to RottenTomatoes. So seemingly, everything just went the way it should be. However, in June 2022, HBO surprisingly announced that Raised By Wolves season 3 won't happen.

It seems that almost everyone involved in the series was expecting a continuation of the show. Showrunner Aaron Guzikowski explained in an interview that he has already been working on scripts for season 3 when the message about the cancelation dropped. So long story short: Things are not looking good for another Raised By Wolves season.
In theory, there is of course a slight chance that Raised By Wolves will be continued anytime in the future. It wouldn't be the first time that a canceled series gets saved (like Amazon did with The Expanse after it was stopped by SyFy) or rebooted (like it is happening with The X-Files now). In our opinion, the series is too good and too unique to completely kill off the franchise forever.
Series And Movies Like Raised By Wolves
If you like the combination of science-fiction and philosophy, here are some recommendations for a movie and a series that sets focus on these two aspects:
Ex Machina
Ex Machina is an exceptional science-fiction film that explores the relationship between man and machine. The movie centers around a reclusive tech billionaire named Nathan, who invites a young programmer named Caleb to his secluded estate to perform the so called Turing test on an artificial intelligence (AI) robot named Ava. In order to keep the element of surprise, we don't want to spoil much more of the plot here.
The film is visually stunning and features outstanding performances from its cast, particularly Alicia Vikander as Ava. Ex Machina asks thought-provoking questions about the nature of consciousness and what it means to be human. Ex Machina is a must-see for science-fiction fans, and a gripping exploration of what happens when man creates a machine.

Battlestar Galactica
Battlestar Galactica is a space opera television series that aired from 2004 to 2009, starting with a miniseries that premiered in 2003. The show follows a space fleet consisting of about 50,000 humans who are fleeing from their twelve home planets after a genocide by a race of robots called the Cylons – robots that humanity created in the first place. The survivors are led by the last remaining warship, the Battlestar Galactica, on a quest to find a new home called Earth.
Throughout the four seasons of Battlestar Galactica, the humans and Cylons engage in a tense struggle for survival, and the lines between friend and foe as well as between being human and being artificial become increasingly blurred as characters are forced to make difficult moral choices. The show explores themes of faith, politics, and humanity's relationship with technology, while also incorporating action-packed space battles and complex character relationships.
BSG won more than 30 awards and is considered to be one of the best science-fiction shows ever made – and we definitely can agree with this.
The Expanse Season 7: How Amazon's Successful Sci-Fi Show Would Have Continued
This article contains affiliate links which are marked with [shopping symbol]. These links can provide a small commission for us under certain conditions. This never affects the products price for you.