The Squid Game Director Hwang Dong Hyuk is riding high these days, and his next movie will be much more controversial than Squid Game.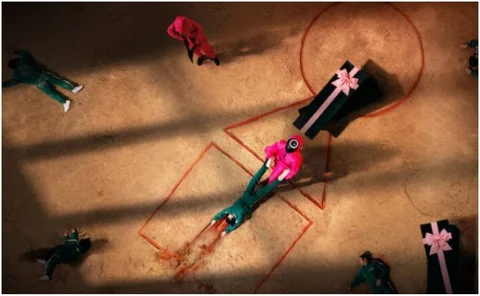 Sounds like a messed up sequel to Fight Club, but it's actually the new movie from Squid game director Hwang: Killing Old People Club. Because... duh. Naturally, in our politically-correct climate, this is the movie to make after Squid Game, and the director promises that the movie will be "much more violent" than Squid Game. This was all revealed in an interview with Variety, during which the director revealed the upcoming movie based on the novel by Umberto Eco.
If you're worried that this little old people project is going to delay Squid Game season 2, then rest assured - Squid Game season 2 is already in the works and should be on Netflix by the end of 2024. In fact, a third season is already being talked about as well, so the Squid Game universe isn't going anywhere anytime soon.
There is no word on whether the Killing Old People Club movie will be on Netflix or not. In fact, at this point, Hwang Dong Hyuk has only written a 25-page treatment, so the project is still very much in its conception phase. Who knows, maybe it might still turn out to be a TV show - after all, Squid Game was originally pitched to Netflix as a movie (and declined), before it turned into the phenomenon we all know now.