A Spanish Twitch streamer claims that Riot Games copied his successful SoloQ Challenge event without his permission and used it for a similar event in France, causing controversy and accusations of intellectual property theft.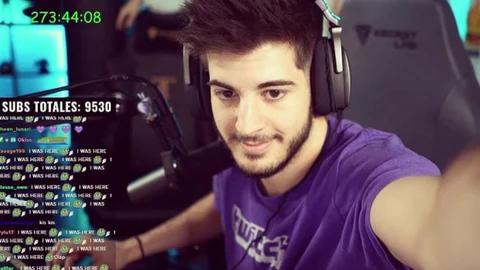 A Twitch streamer has accused Riot Games of stealing his event and copying it without his permission. The event in question is the "SoloQ Challenge," which has been run successfully by the Spanish Twitch streamer ElmillioR since 2019. The event features professional players and content creators trying to reach the highest rank in the SoloQ game mode within 21 days.
In 2023, a nearly identical event called the "SoloQ Challenge" is being held in France, Belgium, and Switzerland. The event has the support of Riot Games and is being organized by the streamer "TraYtoN," with a prize pool of €14,500. 60 streamers and professionals have been invited, including well-known LEC pros such as Hans Sama, Nisqy, and Targamas.
"This Has Gone Completely Out Of Control." Twitch Streamer Accuses Riot Of Stealing His Idea
ElmillioR is upset that Riot Games copied his idea without asking him first. He claims that Riot Games stole the name of the project, the format, and even 100% of his website (front-end and back-end) without his permission. He also complains about the lack of support he received from Riot Games Spain, whom he calls incompetent.
"This has gone completely out of control. They stole the name of my project, copied the format, and took 100% of my website (front and back end). And all of this without asking me."
Riot Games France has responded to the accusations, saying that Trayton's "SoloQ Challenge France" project and website are supported and approved by Riot Games, and everything has been conducted according to the rules. Riot Games also mentions that the event in France is a collaboration with Spain and that there were plans to hold two events in parallel in both countries.
While Riot Games did not address the accusations of stealing the event and not contacting the original creator, they view the SoloQ Challenge as a successful event in their game that they are willing to try elsewhere. Both sides have some valid points, but it would have been nice for Riot Games to ask the Spanish streamer for permission and to give him more support in his event.