Twitch streamer xQc was in talks with the Valorant roster, Turtle Troop, to create a team, but talks broke down due to a disagreement over the team's vision and external issues.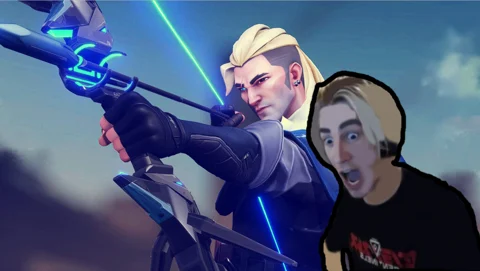 Recently, the esports industry has seen a trend of high-profile content creators starting their own teams, and Twitch superstar Félix 'xQc' Lengyel was reportedly in talks with the free agent Valorant roster, Turtle Troop. However, talks between the two parties broke down before a deal could be made, and Turtle Troop player 'Governor' alleged that xQc "ghosted" the team.
In response to the backlash online, xQc addressed the situation in a Twitch livestream with Subroza on April 5.
xQc had a grand vision for the team's future - he wanted to buy out two star players and create a "superteam" in the Valorant space. However, Turtle Troop was not on board with this idea, and they wanted to remain as a group of five. I guess they didn't want to be super, they just wanted to be regular.
xQc Promised To Buy Valorant Team - Left Them On Read
Twitch streamer Félix 'xQc' Lengyel was in deep discussions with the hotshot Valorant free agents, Turtle Troop, to create a dream team that would shake up the gaming world. But the talks broke down in a fiery blaze of disagreements and external issues that left everyone stunned. It seems that xQc had his sights set on forming a "superteam" in the Valorant scene. However, Turtle Troop was having none of it and wanted to remain as a cohesive group of five. As the two sides butted heads, tensions rose and eventually led to xQc ghosting them.
However, xQc admitted to the 'ghosting' and apologized for his lack of communication with the Valorant team. He explained that his managers and team had worked with Turtle Troop to arrive at certain numbers, but he wanted one more warning before signing a deal. However, that never happened, and xQc claimed he was blindsided by external issues that arose, which he could not disclose for legal reasons.
Despite the situation, xQc empathized with the frustration that the Valorant lineup must have felt after being led on. To make up for his lack of communication and to show respect, he allegedly paid the players a waiting price of $25,000, which was a month's salary or half a month's salary for the time they spent waiting.
This article contains affiliate links which are marked with [shopping symbol]. These links can provide a small commission for us under certain conditions. This never affects the products price for you.