Twitch has revised its regulations concerning deepfake material after a situation involving Atrioc prompted the changes.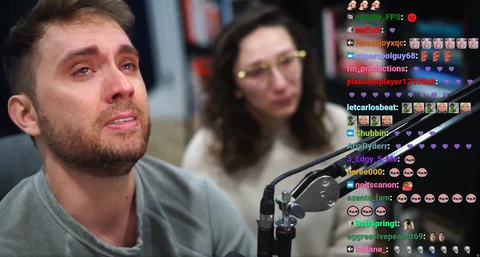 Twitch has recently made changes to its Community Guidelines, specifically regarding deepfake content, just weeks after Atrioc caused a stir by displaying such content on his stream.

In January, Atrioc received significant backlash for airing deepfake images of female content creators, prompting him to take a streaming hiatus and depart from Ludwig's OFFBRAND agency.
In response to the controversy, Twitch has updated its guidelines to clarify that deepfake content is not permitted on the platform.
On January 30th, Twitch streamer Brandon "Atrioc" apologized on his channel after receiving backlash for allegedly paying for deepfake pictures of female Twitch personalities.
In a 14-minute livestream, Atrioc tearfully addressed the situation and expressed his embarrassment, calling the deepfake video "disgusting" and acknowledging that it was wrong.
The streamer provided details about the controversy during his apology.
Twitch Updates Rules On Deepfake Content
Twitch has announced in a blog post on March 7, 2023, that they are updating their Community Guidelines to make it clear that deepfake content is not welcome on the platform.
They have consulted with experts and learned that deepfake images are referred to as "synthetic non-consensual exploitative images (synthetic NCEI)," which will be used throughout the
guidelines.
The updated policy includes indefinite suspension for promoting, creating, or sharing synthetic NCEI, and the Adult Nudity policy will be revised to cover synthetic NCEI, even if only briefly shown.
Twitch also stated that the use of AI to create synthetic NCEI is not welcome on their platform.
You can read it in detail here: Twitch Deepfake Update.
Atrioc Drama
A recent broadcast by Twitch streamer Atrioc, who has more than 300,000 followers, inadvertently revealed that he had a tab open to a website that hosts deepfaked, nonconsensual NSFW images and videos.
During the broadcast, Atrioc showed his screen, revealing a website page with fake nudes of popular streamers Maya Higa and Pokimane, among others.
The same deepfake maker had also posted fabricated NSFW content of QTCinderella and Sweet Anita.