It was only the second month of 2023, but February was packed with a sh*t ton of scandals. So sit back, relax and enjoy the worst February 2023 had to offer.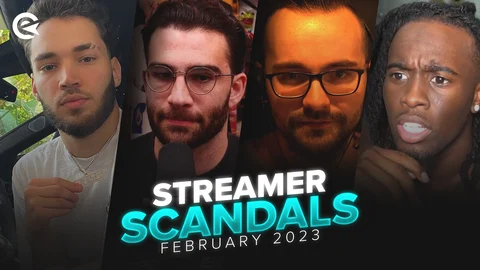 2023 is still in its infancy, but we are already being treated to some of the worst the internet has to offer. Most of all Adin Ross, who provided us with more than enough content to fill the whole list with just his bullsh*t.
Here are the biggest scandals we'll be addressing:
Streamers Face Backlash For Playing Hogwarts Legacy
Streamer Calls People Lazy For Being Overweight
Twitch Streamer Accused Of Scamming Fans For Drugs
Kai Cenat Get's A Handjob On Stream
Adin Ross Antics
On a more serious note, some of this is actually f*cked up stuff, just so you don't get the idea we condone any of this sh*t. If you want to catch up on last month, you can do so here:
1. Streamers Face Backlash For Playing Hogwarts Legacy (06.02.23)
Let's start this off with pretty much all the Hogwarts Legacy drama surrounding streamers playing the game and getting sh*t for doing so.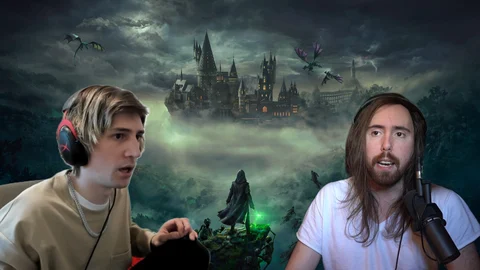 The whole thing started, before the game even released, with critics calling for a boycott. When a streamer couple called "Girlfriend Reviews" refused the boycott, instead wanting to donate the money they earned while streaming the game to a trans charity, their chat was flooded with hateful messages.
Because of this, many popular streamers, including Hasan, xQc and Asmongold started giving their takes on the situation. Pretty much all of them were sympathetic towards the cause of the critics, but refused to acknowledge that this was the right way to handle things.
2. Streamer Calls People Lazy For Being Overweight (13.02.23)
Have you ever thought to yourself, how can I 100% upset a sh*tload of people? Well looks like Twitch streamer and YouTuber elxokas did, and he was like "well let's do that then".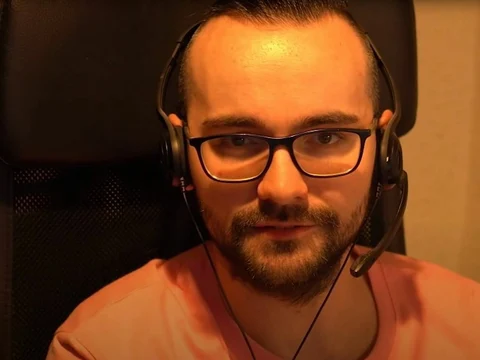 How did he do that? Well, he went on a rant about overweight people, calling them "undisciplined and f*cking lazy". You can read the full story here:
It doesn't take a PhD to know that statements like this are bound to cause a sh*tstorm.
3. Twitch Streamer Accused Of Scamming Fans For Drugs (19.02.23)
There have been a LOT of scamming allegations being thrown around the past couple of months, but this could take the cake (if it turns out to be true).
Apparently the Canadian Twitch streamer and transgender activist Keffals is struggling with a drug addiction and made this public in February.
The problem is, that this came up shortly after she raised more than $100K through a GoFundMe to cover legal costs. At least that's what she said.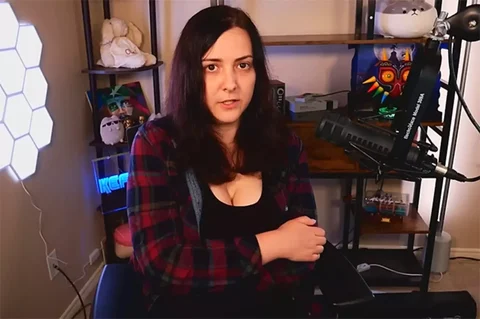 Some people started to wonder whether the money that was raised might have actually been used to fuel her addiction.
There is no clear evidence to indicate that's the case, but she still received a lot of backlash for not being more transparent with this.
4. Kai Cenat Handjob (23.02.23)

I mean, what can I even say? Kai Cenat's subathon was simply wild.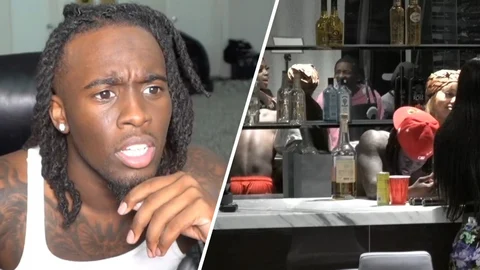 Not only did he break the record for the most subscribers ever on Twitch, he also received what looks to be a handjob while doing so.
I mean, obviously he's denying it, but c'mon if you've seen the clip you know it just looks way too suspicious.
Simply the way she teasingly looked at him, the motion of her hand and his face… you can't make this sh*t up.
5. Just Adin Ross Being Adin Ross (12.02.23 - 26.02.23)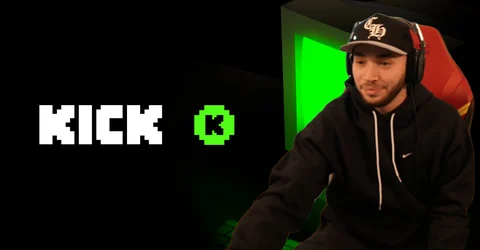 Boy oh boy… Adin Ross was wild this month. I'm just gonna make a quick list, so you guys know what I'm talking about:
Dude really has a heart for poor "journalists" like me that desperately need something to write about to earn money. Maybe now that he moved to Kick he will be a little less in the public eye, but we'll see.
That's enough Internet for today. Go out, touch some grass, and we'll see you next month, with the streamer scandals for February 2023.
This article contains affiliate links which are marked with [shopping symbol]. These links can provide a small commission for us under certain conditions. This never affects the products price for you.