The year 2023 has just begun, but we were already treated to a whole bunch of scandals. Some bad, some worse, and some just kind of funny.
2023 is only just beginning, but we were already met with some of the worst the internet can provide. Most of this happened in the second half of January, so thank you for all those streamers who wanted this month's streamer scandals to have enough content.
On a more serious note, some of this is actually f*cked up stuff, just so you don't get the idea we condone any of this sh*t.

If you want to catch up on last month, you can do so here:
BruceDropEmOff Lashes Out At Mizkif For "Weird" Messages After Leaving OTK (January 24)
Let's start with something minor, like the beef between Mizkif and former OTK member BruceDropEmOff.
After Bruce resigned from OTK, he lashed out at Mizkif after the latter apparently started sending him "weird" messages live on stream.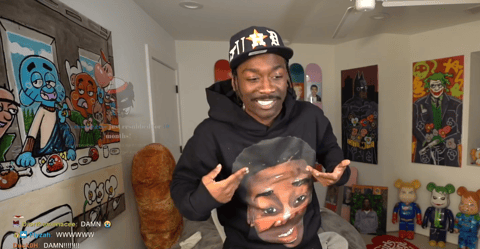 This made it seem like there was some bad blood between the two of them, which might be related to Bruce's resignation.
This is just some light drama you might expect from some high school kids, but it's a good way to lead us into this month's streamer scandals.
xQc & Adept Divorce (January 7 Rumors; January 25 Filings Leak)
Let's get to the juicy stuff! This was kinda wild and has been going on for pretty much all of January.
Apparently, xQc, a.k.a. the Juicer, has been cornered into a "Common Law Marriage" by his former girlfriend Adept, who is now filing for a divorce.
This means that he popular streamer would have to give his ex a decent chunk of his assets, if he loses the case.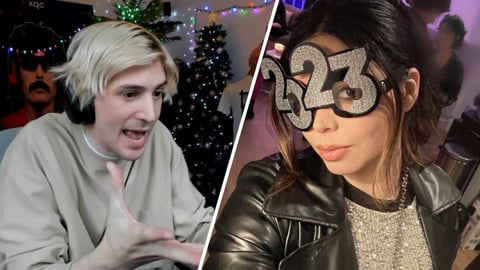 Documents surrounding their "divorce" have leaked online and people are dissecting the ever living f*ck out of this case.
Can't wait for them to livestream this trial!

Kai Cenat Banned On Twitch After Eating Too Many Edibles On Stream (January 26)
Let's switch it up with a more light-hearted story once more.
In January, Kai Cenat, who has been making waves on Twitch, got banned for taking too many edibles on stream and passing out.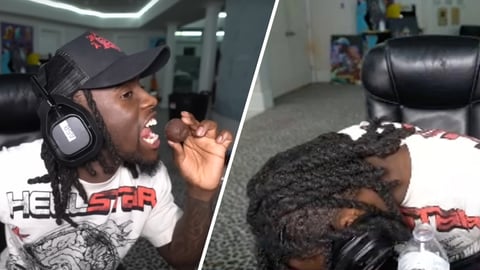 This prompted a quick ban on Twitch, right before the popular streamer wanted to start his subathon.
He has been unbanned sinc, and has started his so called "Mafiathon", risking banns left and right for collaborating with banned streamers.

Some people just never learn.

Atrioc Deepfake Scandal (January 26)
Okay, now we reached by far the worst thing to come out of January 2023.
On January 26, the Twitch streamer Atrioc got exposed for paying to watch deepfake videos involving other streamers, some of which were women he actually knew in real life and was friends with.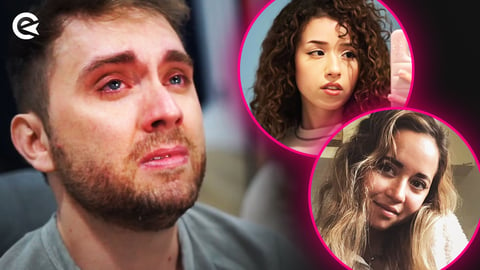 After briefly exposing that he had visited a deepfake website that included inappropriate pictures of female streamers, like Pokimane and Maya Higa, he quickly issued an apology and has since been doing everything he can to repent for his mistakes.
Still, female streamers are upset while giving their perspective on the topic, and rightfully so.

Twitch Streamer Faces Backlash After Going On A Rant About "Ugly Chatters" (January 28)
This happened on January 28 and got quite a lot of people pretty mad as well. It may not be as bad as the deepfake topic, but was still pretty annoying to say the least.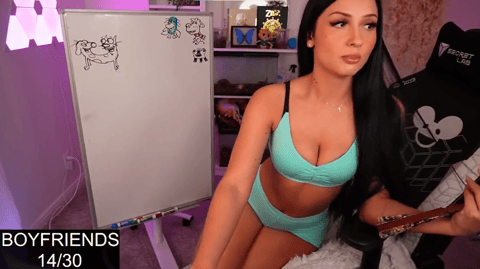 What happened was that the streamer MISSPBJ got upset because a chatter wanted her to play a video game. Can you imagine? Playing a video game on Twitch?!
This led to a huge rant about ugly chatters and ended with some serious toxic masculinity bullsh*t.
I'm going to quote: "Like men aren't supposed to really feel like, sad. Like back in the war days, you used to have to kill people. Why the f*ck are you sad?"
Yep, she actually said that.

Anyway, this led to quite the sh*tstorm, even though not nearly as bad as the one after the deepfake situation (and rightfully so).
If you want to get a free sub for your favorite streamer (not this girl above, I hope) maybe consider getting the 30-Day Amazon Prime Trial
That's enough Internet for today. Maybe go out, touch some grass, and we'll see you next month, with the streamer scandals for February 2023.
This article contains affiliate links which are marked with [shopping symbol]. These links can provide a small commission for us under certain conditions. This never affects the products price for you.