December 2022 has now officially come to an end, and it is time to recap the streamer scandals that happened that month. December was crazy, with sexual assault, baseless accusations, crypto scams and more. You can read all about it here.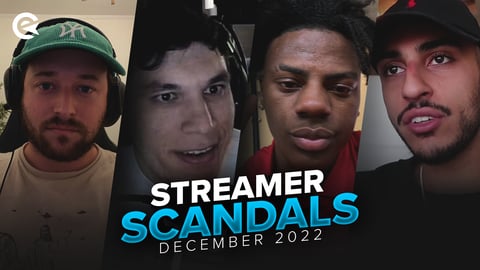 2022 has been wild all around, so it's just appropriate to end the year with a month full of bangers! Sadly, it seems like sexual assault has been a mainstay the last couple of months, but I'm glad people actually get punished for it now.

Besides that, we got people being exposed... like a lot! We got racism, greedy companies, kinda scammy stuff and more.

If you want to catch up on last month, you can do so here:
If you want to earn rewards by watching streams, something you do anyway, check out Fanbloc.
Trainwrecks Streaming Platform (Dec 07)
Okay, this one might not be that bad to begin with, but in December, Trainwreckstv launched his new streaming platform Kick, which was supposed to revolutionize streaming as a whole. Problem is, it looks like a huge Twitch rip-off that was created to promote gambling!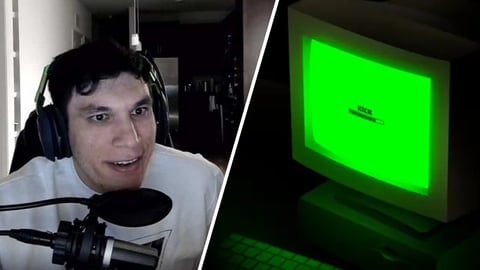 Turns out, Kick is being backed by Stake, an offshore casino that has been sponsoring Train for a while now. So I guess, if you can't promote your gambling on the biggest streaming platform out there, make the biggest streamer you got in your pocket build your very own "streamer friendly" platform and promote it there!
IShowSpeed (Dec 07)
Seems like Speed likes to be featured in our scandal series, as the YouTuber received a sh*t ton of backlash after an IRL stream he did for the World Cup in Qatar. During the broadcast, he confronted a Chinese fan about wearing an Argentina jersey. The Chinese man appeared confused, to which Speed responded by repeatedly yelling "konnichiwa", a Japanese greeting.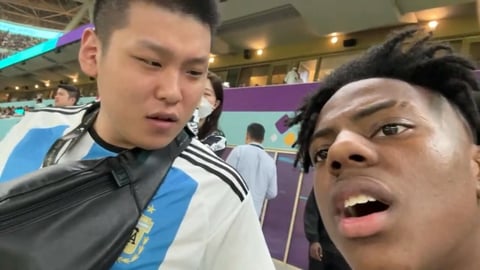 This is already pretty bad, but it gets even worse. The man corrected Speed, saying that he is in fact Chinese, but the YouTuber completely ignored him while continuing to blurt out "konnichiwa". So yeah, Speed got called out for being racist.
FaZe Rain (Dec 10)
This month we got a LOT of people exposing scummy behavior. One of them was FaZe Rain, who called out Faze Clan, saying that he didn't get a single dollar from brand deals, is owed money, and could be sued for exposing this.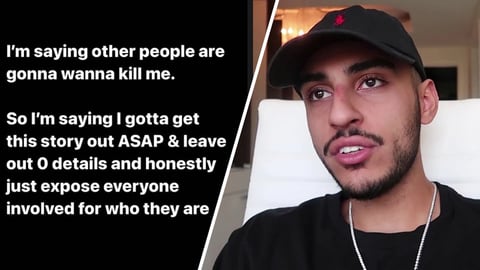 He claims that the uppers at FaZe Clan are milking the brand and fans, who think they are supporting their favorite creators, when, in fact, those creators don't see a dollar of that.
Rich Campbell OTK Sexual Assault (Dec 16)
This was by far the worst thing to come out of December 2022! Twitch streamer Azalialexi accused OTK Co-founder Rich Campbell of sexually assaulting her earlier this year. In a Twitlonger, she described the situation in detail and backed it up with screenshots of the conversation she had with Rich over text.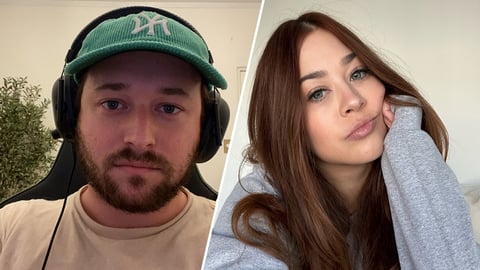 As a reaction to this, Rich was immediately pushed to resign from OTK and went quite on Twitter after promising to share his side of what happened.
Coffeezilla Exposes Logan Paul NFT Scam (Dec 17)
This one was kind of unexpected. Last month, Coffeezilla exposed the people behind the IShowSpeed Crypto scam drama. As that one went public beforehand, it was already a hot topic. This time he uncovered a scam, most people weren't really aware of until then.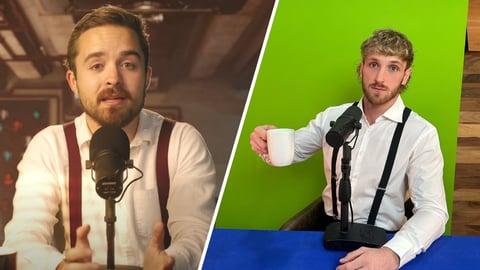 Apparently Logan Paul's blockchain "game" CryptoZoo cost early investors hundreds of thousands of dollars in the process of supporting it, and the game isn't even playable! The whole project turned into a huge sh*t show and at some point a developer even fled to Switzerland, holding the source code hostage! Think I'm kidding? Well, I'm not.
Paul didn't release a statement yet, but I'm curious how he wants to argue against Coffeezilla's three part investigation.
Trainwreck Viewbotting Accusations (Dec 24)
This one is just classic Train. During Christmas, the popular gambler accused the top 90% of streamers of using viewbots to inflate their numbers. But how does he know this? Well, it's not just a baseless accusation, he does actually claim to have evidence.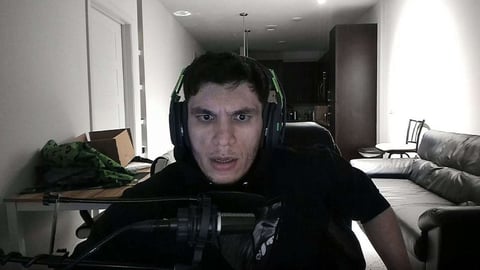 Trainwrecks has apparently gained access to the back-end of Twitch, and he can see what percent of a channel's viewership is made up of "logged-in" viewers. These are viewers who are already browsing Twitch, and then switch across to a channel to watch. These "logged-in" viewers are generally assumed to be real people and not bots.
Now, Trainwrecks claims that his viewers are 99% logged-in users, whereas other streamers range from only 45-85%. Obviously he is not one of those filthy "Viewbotters", right?
Andrew Tate Arrested (Dec 29)
Talk about finishing the year in style. On December 29, Andrew Tate was accused of human trafficking, rape, and organized crime relating to a "cam girl business" and got arrested by the Romanian police. Apparently, Tate and his brother are suspected of forming an organized criminal group that is producing videos containing young girls.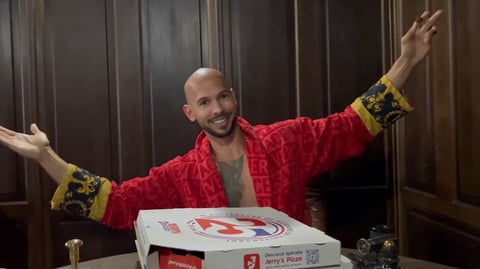 It was claimed that Tate got caught, because of a cringe response video to a roast by Greta Thunberg. The Romanian authorities needed proof that Tate was in the country, and the video featured a pizza from a Romanian pizza chain, Jerry's Pizza.
What a way to end the year, getting arrested because of a pizza box that was visible in a response video you made, because you're salty a 19-year-old girl ratio'd you!