November 2022 has now officially come to an end, and it is time to recap the streamer scandals that happened this month. This month has been crazy, with sexual assault, baseless accusations, crypto scams and more. You can read all about it here.
November 2022 had no shortage of streamer scandals. Even though this month nobody got seriously injured, a lot of drama has been uncovered, nudity was streamed and people got scammed.

If you want to catch up on last month, you can do so here:
If you want to earn rewards by watching streams, something you do anyway, check out Fanbloc.
So let's get this scandalous list started the right way, with nudity.
Twitch Streamer Doing The Dirty Live On Stream (Nov 04)
On November 3, Twitch streamer aieleen1 got indefinitely banned on Twitch, after a stream of her doing the dirty went viral.
The account was created the very same day and was immediately used to broadcast the streamer masturbating, which managed to attract the attention of thousands of viewers.
This was a pretty wild start into the month, but I would say it wasn't the craziest thing that happened this month. I mean, we already had a girl actually streaming herself having sex on stream and getting banned for just 7 days.
Hasan Facing Accusations Of Sleeping With A Minor (Nov 15)
This one was kinda crazy! Especially because it all turned out to be fake.

Popular political commentator and streamer Hasan faced accusations by fellow streamer Lavlune of sleeping with a friend of her, that at the time would have been underage.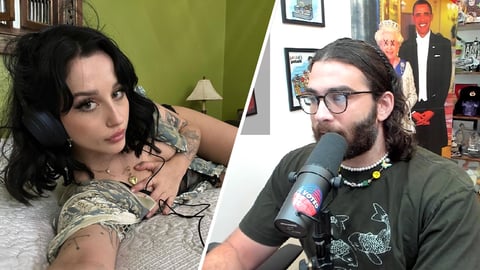 As I already said, the accusations turned out to be fake, as Lavlune started backtracking hard after it started going viral, but it is still kinda wild that she would just throw that shit out there, to prove a point she was making.
Pokimane Boobie-Slip (Nov 16)
The biggest W for all the Coomers out there happened this month. They finally got a look at Pokimane's boobies. Well one boobie, the right one... without a nipple, which is probably why she never got banned for it.

Anyway, the situation was kinda awkward, as after being AFK for a bit, Pokimane simply returned to her desk, with one boob hanging out there for the world to see.
It wasn't anything crazy, but still.
IShowSpeed Crypto Scam (Nov 18)
This one was just plain uncomfortable. During one of his broadcasts, popular YouTube streamer IShowSpeed promoted some weird Crypto Project, called Paradox, and his fans weren't having any of that.
They started spamming "scam" and stuff in his chat, which led to a whole new plot line, where the crypto guys were saying his stream was botted to sabotage them yadda yadda yadda.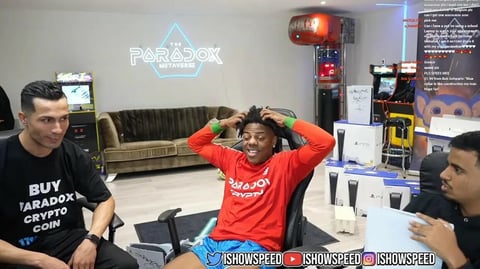 Thing is, all information that got out, in regard to the crypto guys, made it seem more like a scam, which led to Speed at some point just leaving the sinking ship and apologizing to his fans.
Still kinda whack, to use a 17-year-old kid to promote your shady crypto scheme.

FaZe Mew Sexual Assault Allegations (Nov 22)
On November 22, streamer Ashtronova published her Twitlonger, talking about the sexual assault she suffered at the hands of FaZe Clan member Mew.
In these allegations, she describes in detail everything about the situation, the things that led up to it happening and the consequences this had on her life.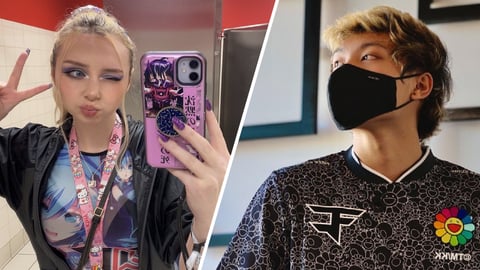 Since then, Mew released his own statement and threatened legal actions, but the thing is, there are a bunch of loose ends in his story and clips to undermine his position.
Sadly, there hasn't been an appropriate resolution to this situation, but it doesn't seem like Ashtro will let this die down.
UFC Fighter Threatens To Beat Up Symfuhny (Nov 30)
Ladies and Gentlemen, we got an actually funny and not at all depressing story.
On the last day of November, UFC Fighter Uros Medic threatened to beat up popular Warzone streamer Symfuhny. The reason? He killed him in game and Medic thinks he's cheating.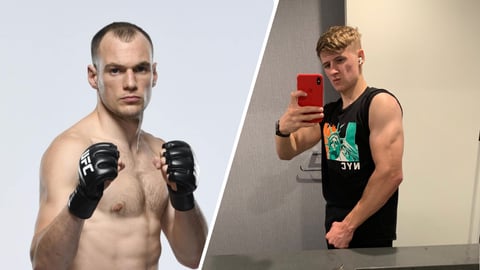 Come on, guys, it's kinda funny. A grown a** man and professional a** beater goes on a temper tantrum, because he got killed in a videogame, by a guy who is well known for being incredibly good.
What's not to like about this story?
Adin Ross Swatting Spam (Nov 30)
Adin Ross might be the most swatted streamer out there right now. In the past couple of months, he must have gotten swatted like three times already.
Now the perpetrators are even threatening him and his family, if he doesn't give into their demand of no longer featuring black people on his stream.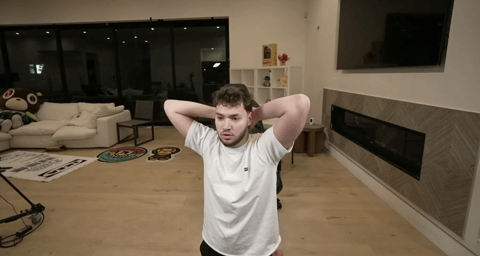 This sh*t has gotten way out of hand, and I don't know why the police hasn't gotten involved more, trying to track down whoever is swatting Adin.
They are even threatening to track down whenever he flies and make fake bomb threats for his name.