During his recent broadcast, Asmongold became aware that he didn't appear on the discovery page for World of Warcraft on Twitch. Looks like Twitch doesn't want to promote his main channel anymore.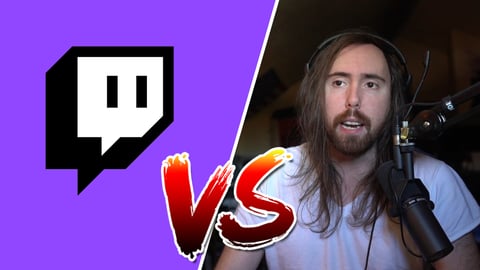 Popular WoW streamer Asmongold was left speechless after realizing, that Twitch was not promoting his channel on their discovery feed for World of Warcraft.
Asmongold is THE biggest WoW streamer on the platform, so it is kinda weird that his channel would very explicitly not show up on the discovery page for the game he's best known for.
Twitch Not Promoting Asmongold's Channel During New Wow Expansion Release
On November 28, Blizzard released their new WoW expansion, Dragonflight. As is pretty common, a bunch of popular streamers hopped into the game to benefit from the hype. One of them being OG WoW streamer Asmongold.
If you want a nice keyboard to play on, this one is pretty neat.
During his broadcast, he had around 100K viewers, so he was probably the biggest channel streaming the game at that time, but then a viewer made him aware of a weird detail.
Asmon didn't appear on the discovery page of Twitch.... like, AT ALL.
The 32-year-old appeared to be quite shocked by this, stating: "This doesn't make any f**king sense. It shows everybody else except me,"
If you want to get the most out of your time on Twitch, check out Fanbloc and win awesome prizes.

Even when he went and checked on his phone, or sorted the category by viewers, he still didn't appear. Maybe Twitch banished his a** to the shadow realm for not streaming so long on his main account?

Wouldn't have been the first time, he got wrongfully suspended:
A number of fans were joking around, but apparently this happened before and is just a bug. For some of his viewers, Asmongold's channel appeared on the discovery page as per usual, so this simply being a bug seems to be the most likely explanation. So calm down, everyone...

This article contains affiliate links which are marked with [shopping symbol]. These links can provide a small commission for us under certain conditions. This never affects the products price for you.