During a recent broadcast, popular CoD streamer Symfuhny got threatened by a UFC Fighter for killing him in the game.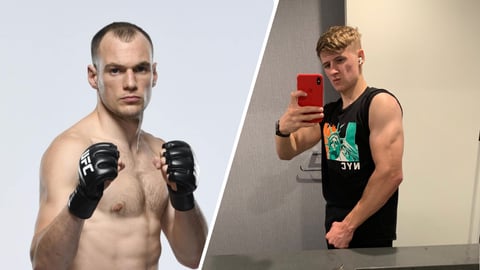 Sumfuhny is one of the biggest CoD streamers on Twitch, and that's for good reason. Watching some of his plays, you might get the idea, that this dude is cheating.

Apparently UFC Fighter Uros Medic got the same idea, and now he wants to bet Symfuhny's a** for killing him in Warzone.
For those of you who don't know, Uros Medic is a 29-year-old lightweight in the UFC with a record of 8-1-0, so this dude definitely knows how to f*ck people up.

Looks like he plays Warzone as well, even though not as good as Symfuhny
If you want to get the most out of your time on Twitch, check out Fanbloc and win awesome prizes.
Symfuhny Gets Called Out For Cheating
During his broadcast on November 30, Symfuhnny became aware that he got called out by UFC Fighter Uros Medic for cheating.

Symfuny's reaction was a little upsetting, probably due to the not-so-subtle threat that was included in some of the messages:

Jeesus, You are, yeah, you are not okay. What the f*ck is wong with you. You are not okay, holy sh*t.
This is kinda understandable, I guess. I mean, who threatens a beating just for getting wrecked in a video game? 12-year-old kids probably would.
UFC lightweight fighter Uros Medic has accused Symfuhny of cheating and wants to beat his a$$ lmao pic.twitter.com/lI9cGgbDjb

— Jake Lucky (@JakeSucky) December 1, 2022
This is kind of an L for Medic, as Symfuhny is well known for his epic gamer skills.

The whole thing turned into a meme because he behaves like an angry child - with lethal martial arts skills, though.

Btw, if you haven't unlocked the M13 yet, here's an easy way to do it: