Boogie B was a comedian with a massive following on TikTok. While out shopping in New Orleans with his grandma, the star was caught in the crossfire of a shooting incident. Tragically, his wounds were fatal.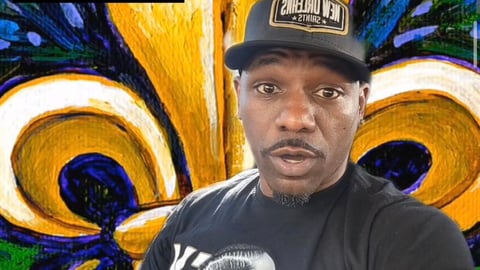 Boogie B had over a quarter of a million followers on TikTok and was famous for his Hip-Hop History series. In the series, he would visit historic locations in Crescent City and explain local legends to the audience. Boogie was a great personality on camera on was even moving to LA to pursue a career in entertainment. But he was at home with his mother and grandmother over the holidays when the incident took place.
Boogie B Killed In New Orleans Crossfire
Boogie B was doing some last-minute Christmas shopping with his Grandma when he was shot to death in his car outside a Warehouse District supermarket. Police report that he was not the intended victim, and that he was merely a witness to an altercation between two other groups of men in the parking lot. Surveillance footage has been released that shows two suspects leaving the scene in a silver sedan. The culprits are still at large.
Boogie B's mum, Sherilyn Price, made a public statement to Fox 8, insisting that the city authorities are also at fault for letting the area fall into such decay. As Price said "My son was not just the victim of a stray bullet. He's the victim of decades of neglect that have left New Orleans' youth with no hope for a future and with no real fear of consequences".
We'll keep you updated as the story develops.