Just a few months ago co-owner Mizkif had to take a leave from OTK after his scandal. Now a second co-owner Rich Campbell has been accused of sexual assault by Twitch streamer Azalialexi.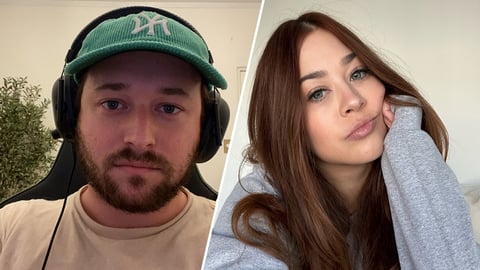 In an interview Mia Malkova revealed her boyfriend and streamer Rich Campbell had a "pregnancy fetish". While at the time it was seen as funny, soon after Twitch streamer Azalialexi mentioned this explicitly in a series of tweets accusing him of sexually assaulting her earlier this year. In her Twitlonger she describes the situation in detail and backs it up with screenshots of the conversation she had with Rich over text. Her tweets went viral during Rich's guest appearance on Echo's stream from which he was promptly removed.
Another prominent member of OTK recently had a similar incident:
i know mia malkova isn't lying about rich campbell's pregnant fetish because he said he wanted to get me pregnant while he assaulted me and then sent me into the streets at 3 am by myself with nowhere to go.

— Spicy White Claw (@Azalialexi) December 15, 2022
If you want the whole account, here it is.

Read: https://t.co/OkMMKKSI2Y

— Spicy White Claw (@Azalialexi) December 16, 2022
Besides his streams Rich is famous for being a co-founder of the streamer collective OneTrueKing and a close friend of WoW legend Asmongold. Almost immediately after the allegations became public, OTK asked Rich to resign from his position in the organization. The streamer complied and posted a tweet saying that he needs some time to gather his thoughts before telling his side of the story.

Responses to the Allegations
As close friend and co-owner of OTK, many people have looked to Asmongold for guidance. In his response video he had a strong stance on the situation. This is a very important exert from it:
I read a lot of the comments on Twitter etc. and I saw a lot of people that were saying it wasn't true, that she was making everything up. Please do not do that. You are not our fan, you are not on our side. We are on their side. That's why Rich is gone.
Further, Asmon expresses multiple times how he feels responsible and no one should go against any other members of OTK or their staff, instead focus those negative feelings on him. There seems to be more information according to him, but at present no more is known. If you want to understand more about his feelings towards the situation, please watch his video.
We don't know how Rich will answer the allegations or his current status.
But it is important for us in the gaming community to create an environment where people feel safe to voice their experiences and be heard without direct dismissal.