Adin Ross has pledged to put an end to "cancel culture" after receiving criticism for his controversial remarks on gender…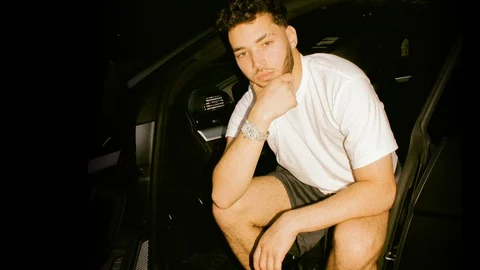 Adin Ross is a popular American Twitch streamer and YouTube personality who is known for playing a variety of video games, including Grand Theft Auto V, NBA 2K, and Call of Duty. He has gained a significant following due to his entertaining and humorous personality, as well as his interactions with other popular streamers.
Ross has a reputation for being authentic and unfiltered on his streams, which has contributed to his popularity. But that popularity is slowly becoming notoriety, as his affiliation with Andrew Tate is becoming more widely known, and his political stances are becoming more extreme.

The star has faced controversy in the past for his behavior on and off stream, which has led to temporary bans on Twitch. But he doesn't seem to care anymore, and just last night he added to the controversy by tweeting: "THERE ARE ONLY 2 GENDERS". In response to the backlash he received for this controversial tweet, Adin Ross then pledged to put an end to "cancel culture."
Cancel Culture vs Adin Ross
The controversial tweet by Adin Ross has garnered almost 60 million views and has caused a heated debate, resulting in criticism towards the streamer. One day after posting the tweet, Ross uploaded a video to YouTube where he discussed the incident and pledged to "cancel cancel culture."
He clarified that his tweet was not aimed at the LGBTQ+ community, but at those who were trying to "cancel" him.
"This has been a very chaotic week for me," Ross began. "I've been canceled twice. I've been permanently banned on Twitch."
He also makes clear that:
"This tweet is targeted at the people who are trying to cancel people," he continued. "This is cancel culture. I'm coming at cancel culture right now. I'm gonna cancel cancel culture."
So there you have it, Adin Ross wasn't targeting LGBTQ when he said there are only two genders, apparently he was just trying to evoke a response. What a load of rubbish.