Adin Ross has come under criticism for requesting his fans to "act black" in return for money during a session on Omegle.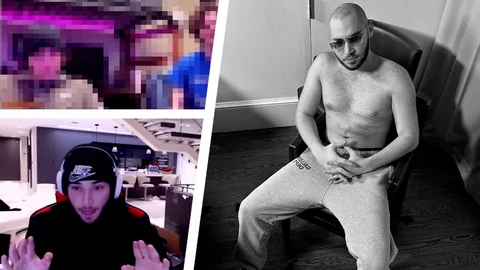 Adin Ross is a highly successful Twitch streamer, boasting over 7 million followers on the platform. He is a well-known influencer who has even had the opportunity to interact with major celebrities such as Kanye West, and has become a recognizable figure in the world of content creation.

Adin Ross has faced backlash before as a prominent streamer, particularly for his association with Andrew Tate and his opinions on Twitch's hot tub streams. He's now in hot waters again after a strange incident on Omegle.
Offering To Pay His Viewers $200 To "Act Black"
Adin Ross has received criticism for a video he posted on February 16, where he chats with strangers on Omegle and asks them to "act black" in exchange for a $100 cash prize. He later increased the amount to $200 after the first person declined his offer.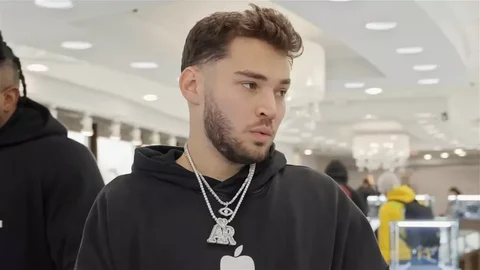 When the person asked if the request was racist, Ross replied, "Just act black for $200! What do you want?" This video has caused controversy and backlash for Ross, as many see his behavior as inappropriate and offensive.
After the Omegle user eventually performed an imitation, Adin Ross yelled, "Yo! You're racist!" before saying he was just joking.
The rest of the video followed a similar pattern, with many chatters initially refusing the request and some even ending the call altogether, while others participated in the challenge. However, Ross's behavior in the video has been seen as inappropriate and offensive by many, leading to criticism and backlash.
This request seems to have become a kind of challange on TikTok as well. How strange...