Adin Ross claims that in order to make a permanent transition from Twitch, Kick should provide a greater amount of money.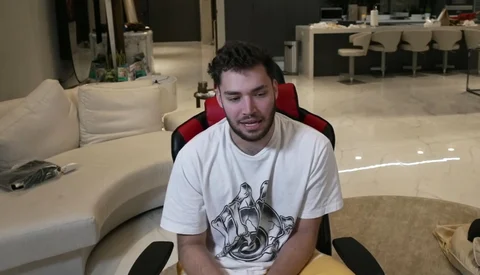 Adin Ross has indicated that he is willing to consider the option of joining Kick, Twitch's newest competitor, but only if they offer him a higher salary.
During a recent live stream, the popular influencer revealed that he is not yet fully committed to moving to Kick.
Despite his belief that his followers are devoted and will follow him, he currently feels that the compensation being offered is insufficient to make a complete transition from Twitch, where he currently attracts tens of thousands of viewers per stream. It appears that he is somewhat hesitant to take a risk and prefers to play it safe.
Adin Ross States His Demands For Full-Time Switch To Kick
In response to Kick's attempt to attract him to the platform, Adin Ross stated that he needs a higher salary to make a full-time transition and that the current offer is not enough.
This may be due to the fact that very few companies will want to advertise on the platform if the unchecked use of racist and offensive language, such as swastikas and racist slurs, continues in the chat, as was witnessed during his first stream on Kick when he invited his fans to say whatever they want due to a lack of a Terms of Service.
At present, Kick claims to offer the best revenue splits, payout options, and other benefits, although the full systems are not yet in place.
According to Tyler "Trainwreck" Niknam, an advisor for Kick, the platform's partner program will provide streamers with payout based on several factors, including the number of streaming hours, a flat rate determined by Kick's advertising CPMs (budgeted by the platform until ads take over), the average number of viewers, and viewer demographics and engagement.
However, until these revenue systems are established and proven to be effective, it is unlikely that many other content creators will switch to Kick unless they are offered significant contracts similar to the one Adin Ross is seeking.