In FIFA 23 there are again a lot of meta players. However, there are also numerous cards that promise great performances – but then they disappoint. Therefore, we show you the 5 worst and most overrated players in FIFA 23 Ultimate Team.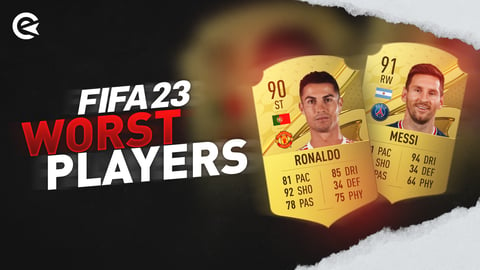 In FIFA 23, as always, there are numerous players who can destroy any opponent. I'm talking about players like Mbappé, Vinícius or Govou. In the Weekend League, for example, you of course always want to start with the best cards, possibly invest an enormous amount of money in well-known players – and in the end they play like the German national team at the World Cup. While Hansi Flick ended up criticizing the "lack of training" after the tournament, you'll probably smash your controller.
Or you just sell the player and buy players like Timo Werner or Marcus Rashford. These are players where you know what you're getting. Maybe you can already guess: In this article, we're writing about five players that EA has destroyed. And you should definitely not buy them – so ignore the following 5 players on the FUT transfer market!
FIFA 23 Ultimate Team: The 5 Worst Players
When we talk about the worst players here, we don't mean bronze cards or center back legend Harry Maguire, of course, but FUT cards that are simply overrated or just disappointing. People often think certain superstars should be meta in FIFA 23, but exactly these players are often very bad. Well, let's look at these disastrous cards.

FUT 23: Ronaldo, Messi and Co: Overrated And Bad
As already mentioned, it's all about the price, stats, rating, in-game performance... and there are already a few players that caught our eye. That's why we'll take a look at the first total failure:
Jamal Musiala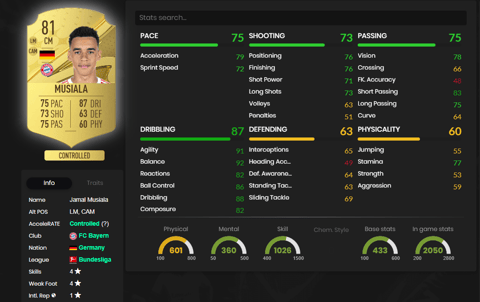 The fact that Musiala is so bad really is pure rudeness. This guy was Germany's World Cup hope. I mean, he's 19 years old! Musiala is now also a starter for Bayern and is even pushing Thomas Müller out of the starting XI. If we're honest, the youngster deserves at least 85 pace and 80 shooting in FIFA 23.
But you can see the ratings above... simply useless. In the Weekend League, you will definitely lose if you have Musiala in your Bundesliga team. EA should really dare to give young players an appropriate rating. Of course, it is also possible that nobody in Canada takes a look at the Bundesliga. Otherwise, we can't explain this miserable rating.
If you want to play with good cards, you should take a look at this:
Robert Lewandowski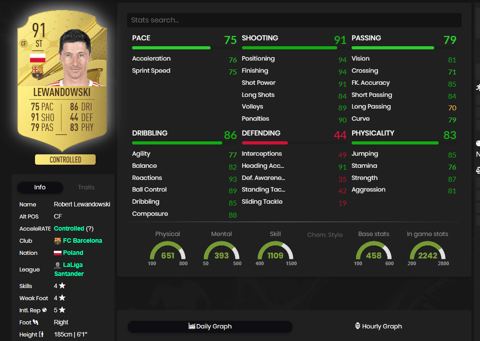 When we write this article every year, we can actually copy-paste Lewandowski whenever we want. This guy is simply unplayable year after year. Why? We don't really get it either. Because the FIFA World Player is also performing well at Barcelona and remains one of the best strikers in the world.
Lewy deserves to be playable in FIFA 23 Ultimate Team after his incredible performances at the German record champion. Our tip: Stay away from Lewandowski, otherwise you can always buy Timo Werner.
Patrick Vieira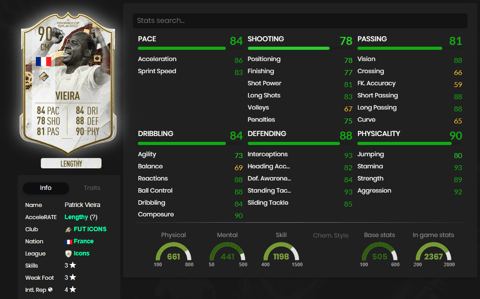 It feels like every second opponent has Vieira in their team. The Frenchman doesn't have enough agility, is extremely bad in the offense and not as easy to link as in FIFA 22. That's why we don't recommend Vieira at all. All cards of the Crystal Palace coach are not meta. And if we are honest: Somehow Heroes are the new icons. A pity, actually.
Lionel Messi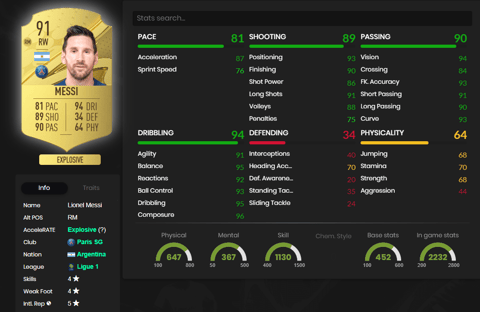 Lionel Messi already costs 68k in December. The EarlyGame editorial team claims that this has never happened in the last few years. Of course, on the one hand the market is absolutely broke, on the other hand the six-time world footballer is unfortunately unplayable in FIFA 23.
Messi is too slow, the long shots have also been patched, and the Argentine just doesn't fit into the meta this year. So here we have an example of a superstar, who's not even good enough for the Weekend League. And with that we come to the next supposed GOAT...
Cristiano Ronaldo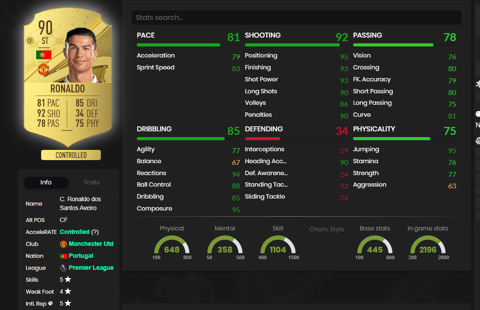 Ronaldo currently costs 87k. Here, too, we just don't get why EA destroyed this card. The 37-year-old is also too slow, has disastrous passing stats and has not enough agility. Even if you think CR7 should score many goals, you will be disappointed in the end.
We never thought that we would find Messi and Ronaldo in this article. Unfortunately, EA did not manage to give these five players good stats. We are curious to see how it will be in the coming year. Spoiler: We'll add Lewandowski, probably.
This article contains affiliate links which are marked with [shopping symbol]. These links can provide a small commission for us under certain conditions. This never affects the products price for you.