We all know some very low rated bronze players and have a few of them in our own club. However, their rating is nowhere near this card....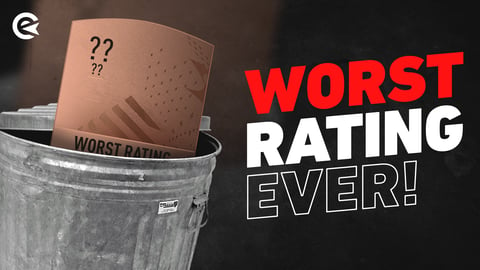 EA doesn't exclusively give players high ratings, like in the top 100 in FIFA 23, or in the countless promo teams. Sometimes they have a more strict day, where they rate a player really harsh. What do you think is the lowest rating? 60? 55? 50? 45? No, it gets lower than that!
But this price doesn't get much lower!
The Worst Player in EA Sports' FIFA: Ian Baraclough
Have you ever heard of Ian Baraclough? No? Never mind, we don't know him either, at least not for his skills on the football pitch.

Ian Baraclough was an English footballer who came from the Leicester City Youth Academy. He fought his way through the lower English professional leagues for years, playing for numerous clubs. The most famous club was probably Queens Park Rangers—besides Leicester City, of course. He ended his career in 2009. The FIFA nerds among you will already be skeptical now, because the first FIFA, which included Ultimate Team, was FIFA 10, which was released after Baraclough's career ended...

But Ian Baraclough joined Scunthorpe United as an assistant coach during his active career as a player. He stayed there until March 16, 2011, and was even promoted to head coach in October 2010. Exactly for this time, the Englishman got the worst Ultimate Team card ever in FUT.
In the meantime, the British coach even made it to the Northern Ireland national team. However, he was sacked in October 2022.
Ian Baraclough In FIFA 10 Ultimate Team
But why does Baraclough get a FUT card at all, when he had already finished his active playing career and was working as a coach in the meantime? The answer is simple: EA Sports still had their sense of humor in 2009 and wanted to entertain the community. Now, they just want our money, and they release a new promo every week. Well, he earned his card anyway...

Because the former Scunthorpe United coach showed an outstanding performance on and off the pitch. As he was encouraging his team from the outside, a ball suddenly came at him, and what does a coach do? Obviously, he takes the ball volley from his coaching area and scores – an absolute screamer. Unfortunately, we couldn't find a video of it anymore. If you have a clip or a link, leave it in the comments!

EA reacted sensationally and gave the coach a new FUT card with... interesting stats.

The coach got a striker card with an overall rating of 25! The individual stats are also surprising: elevens everywhere, except for the shot stat, which is 88. So, in terms of shooting he was better than Thierry Henry and just as good as Zlatan Ibrahimović – crazy!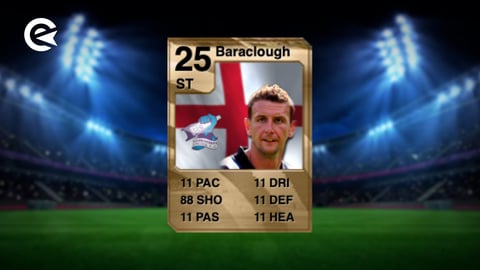 This article contains affiliate links which are marked with [shopping symbol]. These links can provide a small commission for us under certain conditions. This never affects the products price for you.